In addition to changes for robustness, increasing compatibility with data import formats, and increases in performance and speed, we are introducing the following new features that will allow you to plan more efficiently.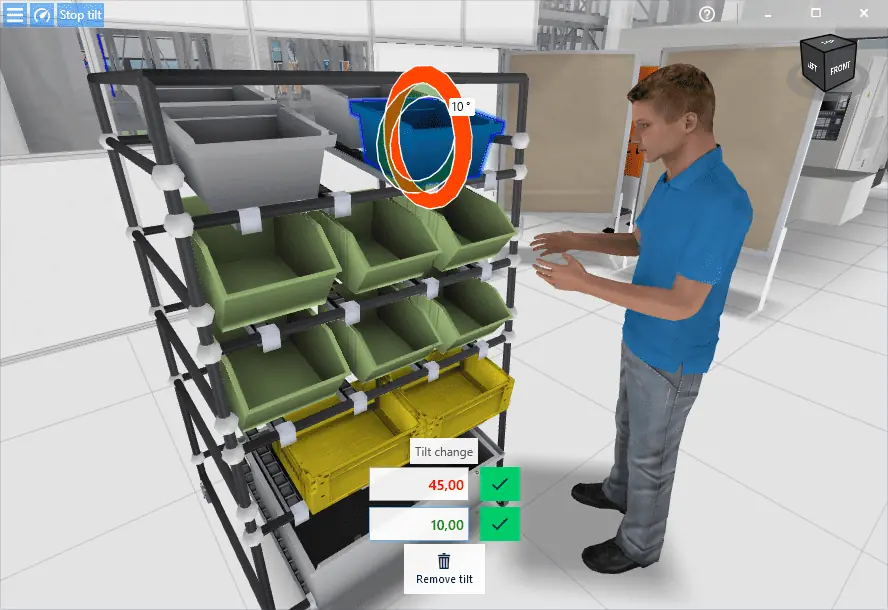 The news at a glance
Until now, objects could only be rotated around the z-axis. However, this one axis is not sufficient for the design of assembly workstations, racks, staging bins, or even the representation of inclined planes, truck loading ramps, pipelines, etc. With this update, it is now possible to rotate arrangement objects around the other two axes.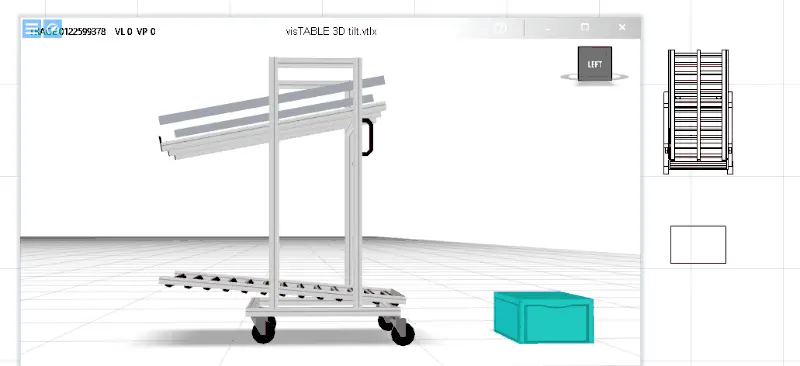 Functions
Tilting of Objects
Ambient Occlusion for a more phot realistic 3D view
extended interaktive Scaling of objects
Search and find for your models in the Objectmanager
ease of use for Autosave
Export of 3D Scenes considers layer visibility
3D Model library
cataloge STOPA Long goods storage
cataloge 3D basic solids to create your own complex models
changes to the catalog Blocklayout for specific usage
Also already existing catalogs, such as containers, office, factory equipment were extended by additional models