visTABLE® is an effective building block for medium-sized companies on the way to Industry 4.0 or Digital Factory. Find potential problems before installation begins. Digital workflows save time and cost. Use the Digital Twin to communicate your design to stakeholders. Customer-oriented companies can plan and validate future factories for the most efficient equipment placement to maximize production performance. Because not only the products, yet the technology and processes required to manufacture them, must be tested for their functionality and resilience.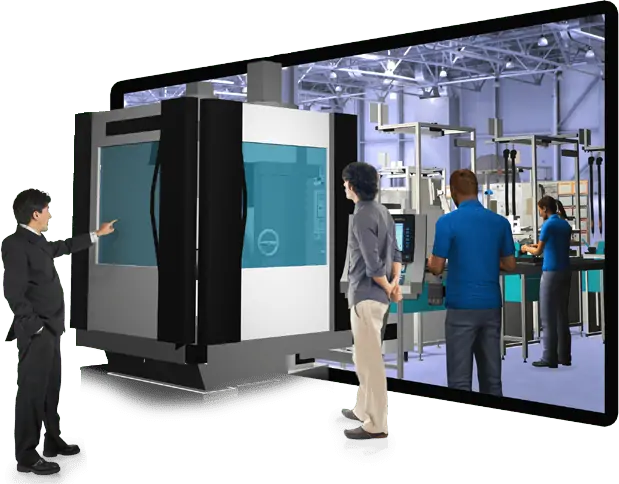 3D Construction Kit for the Digital Factory
visTABLE® software provides the entry into 3D factory design workflow. In the future, before a real product is created, the virtual product will be produced in the Digital Factory by means of virtual manufacturing and assembly (digital twin). This requires digital factory planning tools, such as visTABLE® software, which supports the planner in solving this complex task. 2D factory planning is being replaced by 3D factory planning.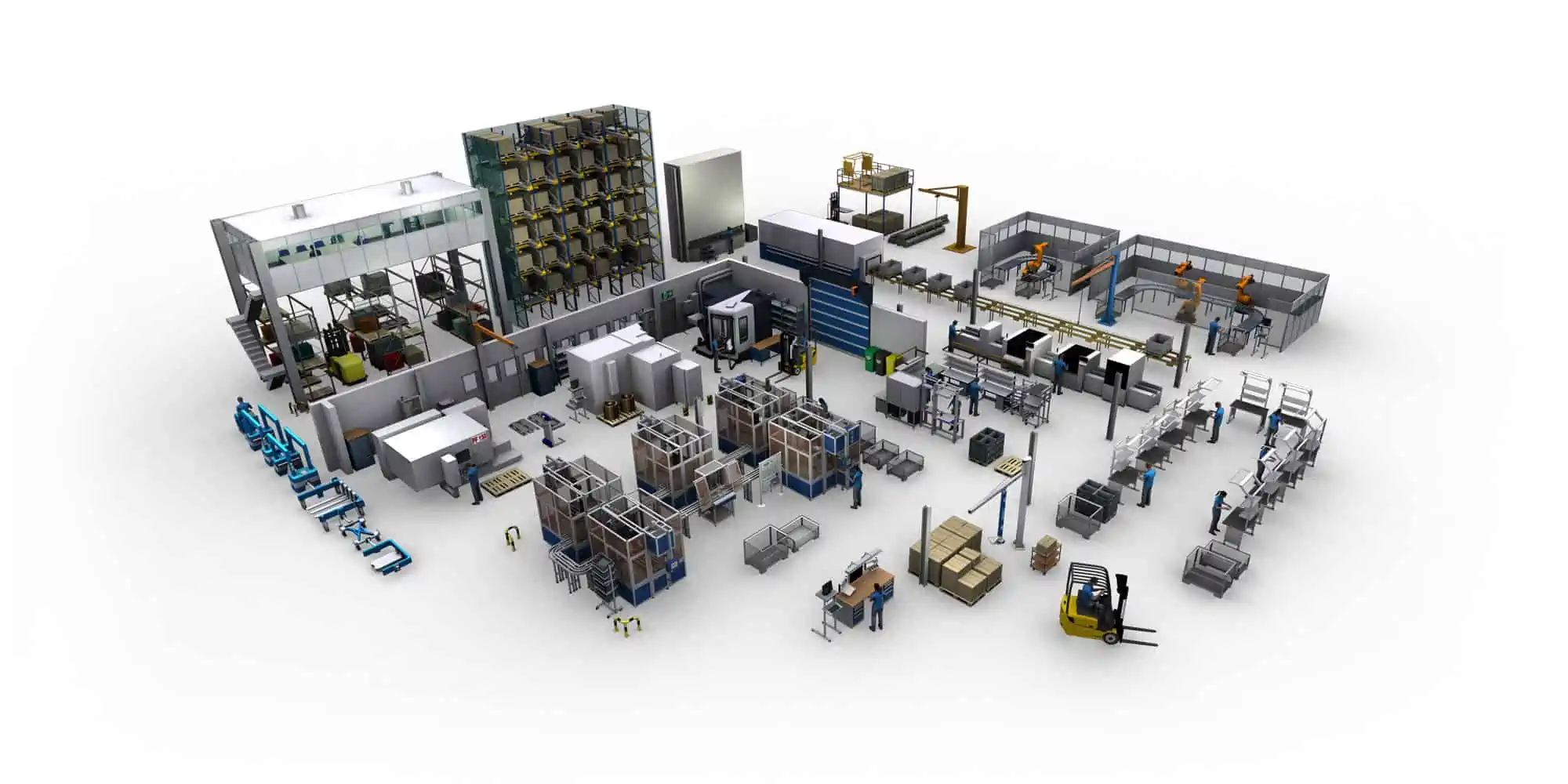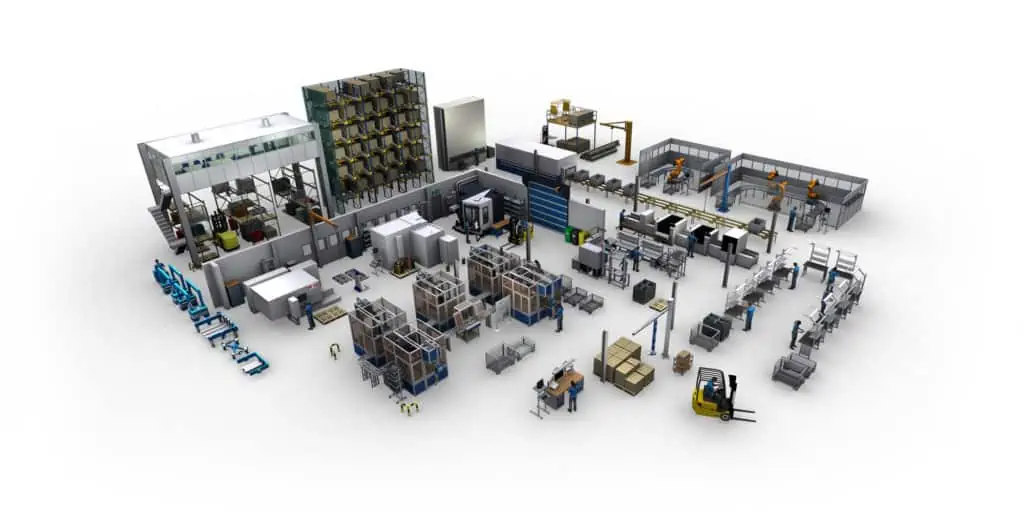 Smart production workflows and processes
Use the process, 2D and 3D view of the visTABLE® software — depending on your requirements. Regardless of whether you are mapping individual workstations, machines or the entire production, select the level of detail in digital planning that matches your needs. Refine and enhance digital floor plans step by step.  Replace mockups from early design phases with specific CAD data at any time. The software ensures that the material flow remains unchanged.
Boost Your Digital Strategy
2D and 3D digital layout planning is an important opportunity for comprehensible communication among cross-functional teams. Digital Layout workshops become reality. We encourage and support your efforts to enter digital factory planning, as well as in the digital transformation from previously used methods and technology (paper planning). Create the foundation for the economically reasonable and future-proof Digital Factory. With the smart factory you can identify problems before installation begins.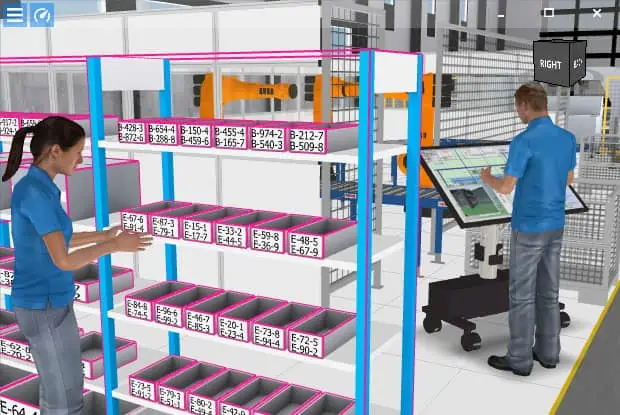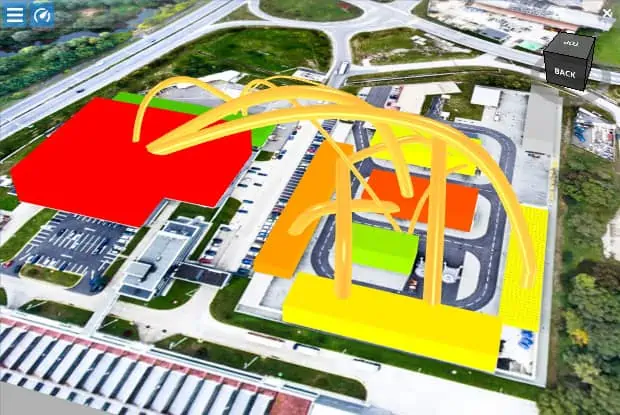 Benefits of the Digital Factory
Case studies show that factories are not realized until they have been digitally planned and virtually commissioned. Today, at least, digital factory design is already standard in many key industries, especially among OEMs in the automotive industry. The high frequency of planning proves that optimizing the manufacturing process is no longer a one-time activity. So if technology of the digital factory is available and potentials in production and development are obvious, the only question that remains is the right approach.
CUSTOMER STORY on Digital Factory Software
"visTABLE® is unbeatable in terms of operation! The software is easy and intuitive to use. Customers appreciate the comprehensible visualization of the developed factory concepts. The software follows our practical experience."
Michael Feldmeth, Project Manager at Staufen AG
Frequently Asked Questions
The software creates full transparency of your production and logistics processes. Instead of putting countless value streams on paper, preparing them for management and then implementing the measures again in other tools, you create a digital image with the app right from the start. And this in the simplest way possible. You combine easy accessibility with all the advantages of digitization. Information silos in the company are finally a thing of the past.
This is not necessary at all. visTABLE® always contains all available functions. You don't have to order anything extra or have it activated; one tool to integrate value stream map and layout according to lean thinking.
Still unsure? Deepen your knowledge.
Experience visTABLE® today