With the new release of visTABLE®touch 3.0 the model library has again been extended in the following areas:
Measuring point for multiple purposes
(Catalog: Annotation) – This has now been added to the standard library in response to multiple customer requests. The measuring point serves among other things as an auxiliary object for dimensioning as shown in the following picture. By means of object snap you can use the center of the symbol.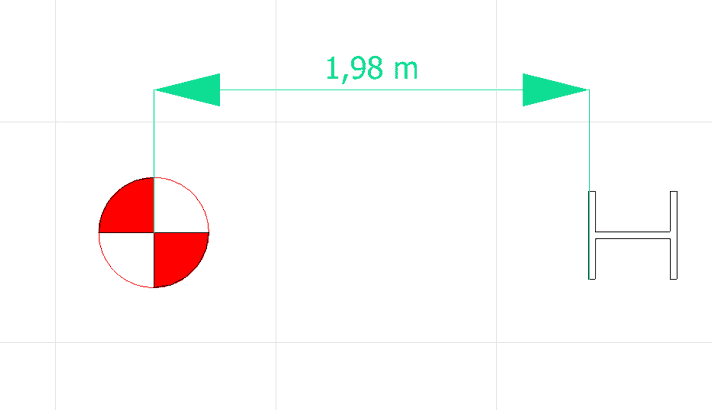 A defined center point also appears as exact coordinates in the equipment list, as shown in the following picture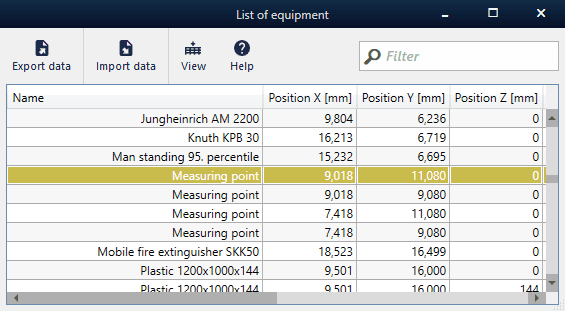 Typical applications are e.g. defined installation points of machines, which are not visible in top view (2D derivation).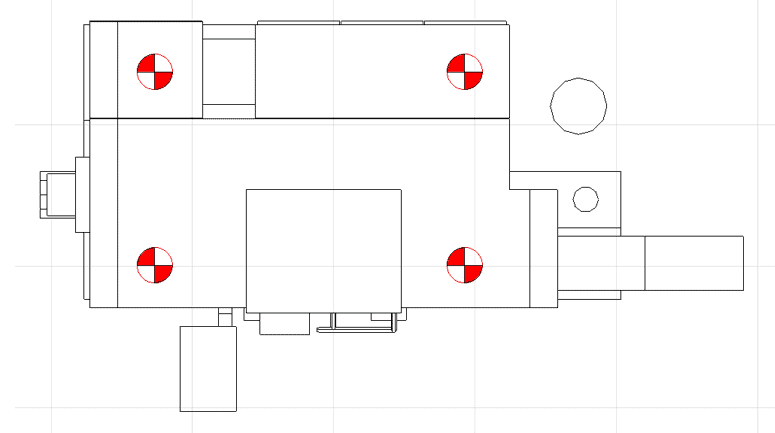 Such a measuring point can also be positioned at height z and is also visible in the 3d view of your factory model (see picture below)


External location to connect remote locations
External location (catalog: material flow) – serves the non-scaled material flow connection of remote sinks/sources.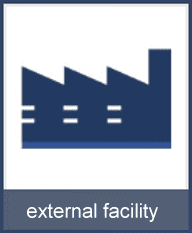 The connection is deliberately shortened and the external location is displayed as a factory symbol. The actual calculation of the transport effort is determined by a user-defined value (unit km) in the object properties of the symbol (see picture below)


Round tube catalog for racks and work tables
Build your own racks and work tables according to your wishes and save them as user-defined 3d modules in your library.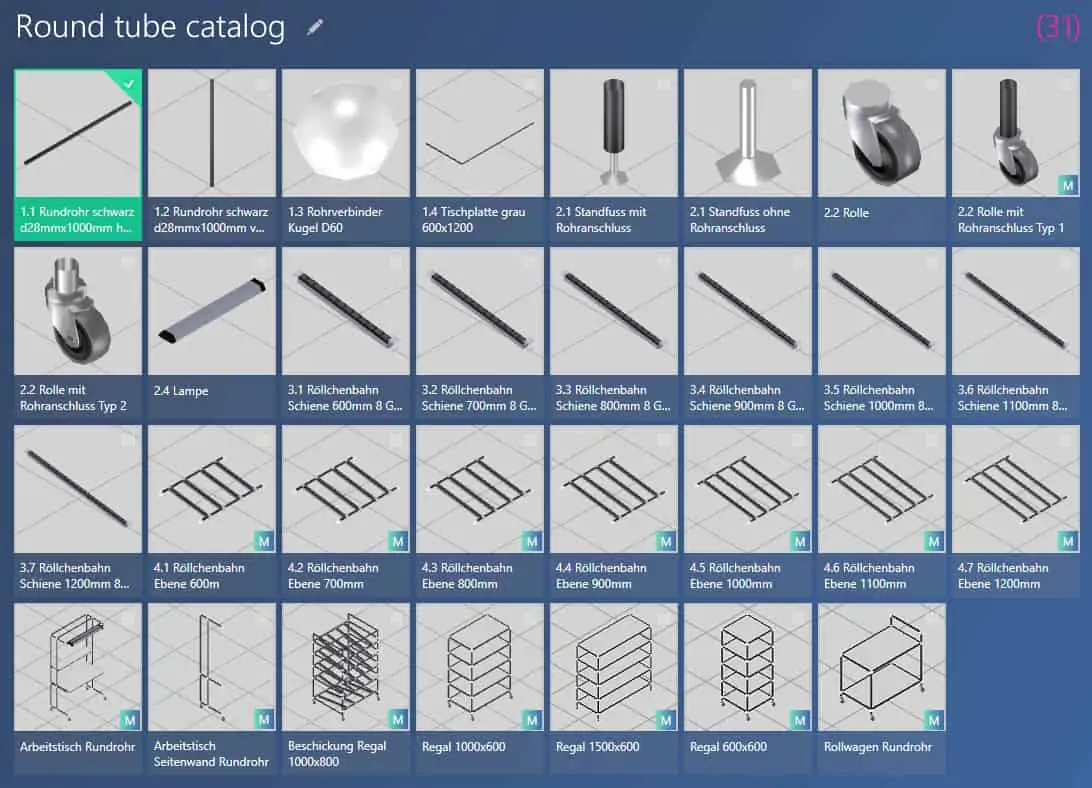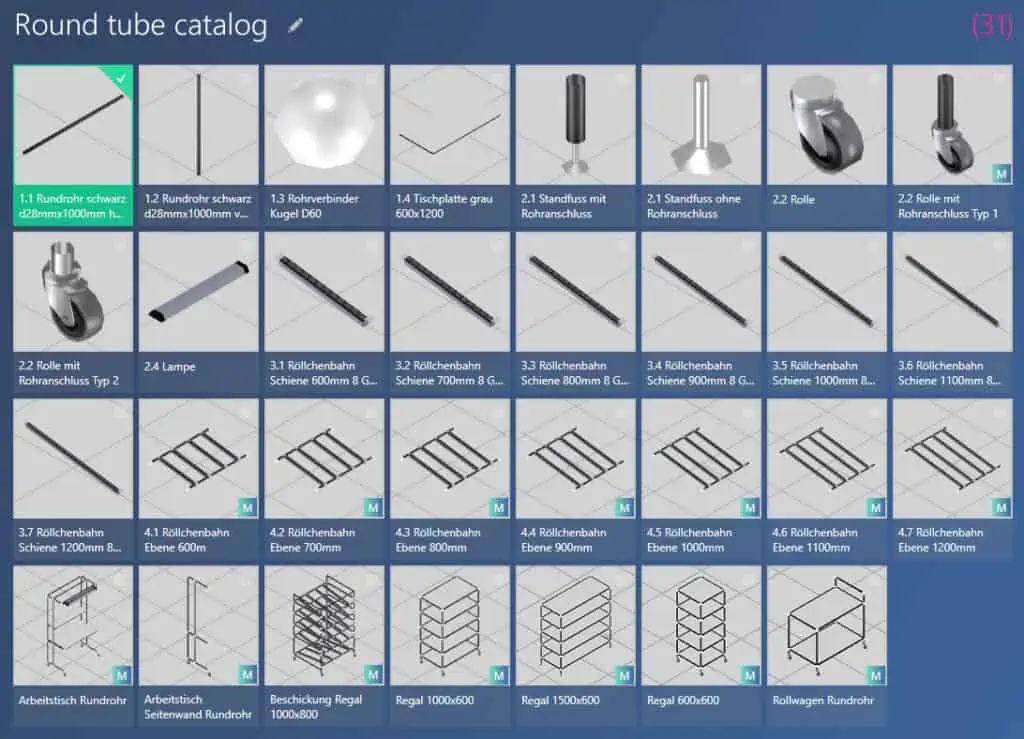 Preconfigured examples, which you can easily decompose and edit, will help you with this (see picture below before and after)


Fire protection for building equipment
(Catalog: Building Equipment Fire Extinguishing Systems) – suitable for visualization of various fire extinguishing systems in your 3d factory model, in addition to hand fire extinguisher and hose reel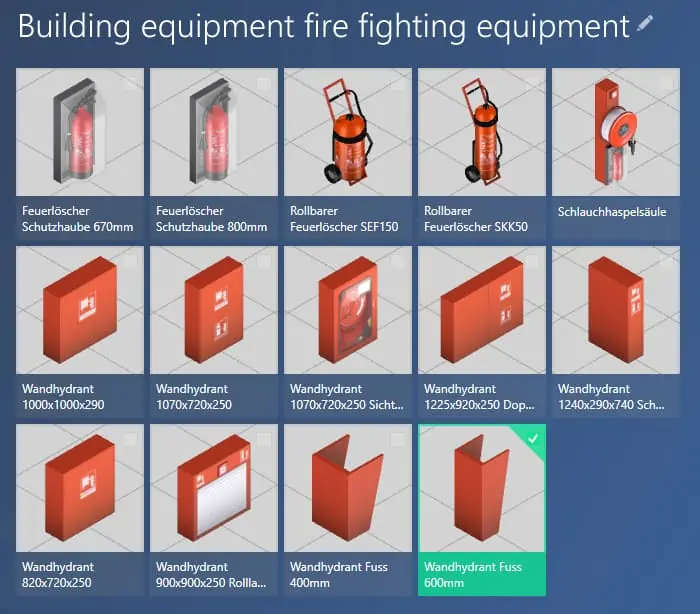 Other 3d models such as injection molding machines, hose presses, bending machines, washing machines can also be found in the manufacturing catalog.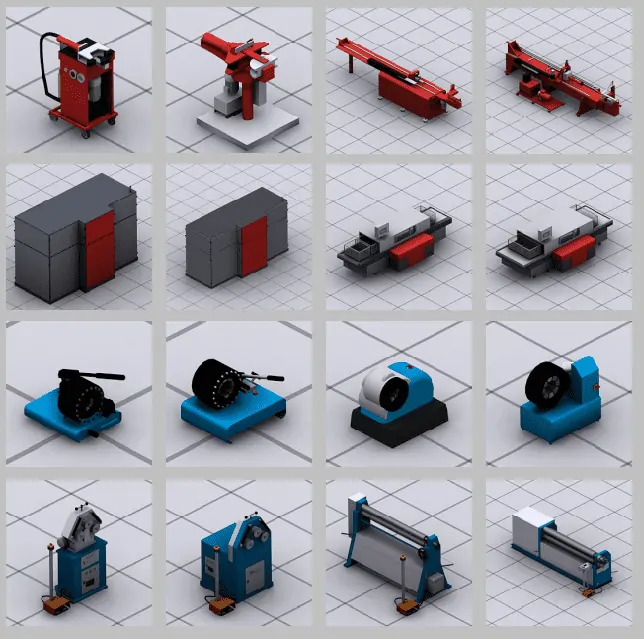 Fruitcore Robots for factory automation
The company Fruitcore offers innovative and inexpensive robot systems with the name HORST and can now also be found as 3d models in the visTABLE®touch model library in the catalog Fruitcore Robots.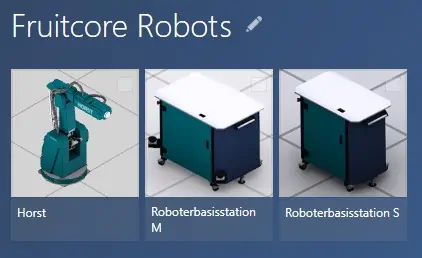 You would like to try it out yourself and do not have any software yet? With the trial version you can evaluate the possibilities of the 3d model library of visTABLE®touch for free.