You know this situation? The production area is running out of space; an extension has already been under discussion. Now the order situation is very good and the management asked you to elaborate a concept as quickly as possible. Preliminary considerations make already clear that the new factory hall is to be performed in system construction to minimize planning effort, planning time, and construction costs. Furthermore, it is expected that a vivid, virtual visualization of a new hall should be generated as a by-product …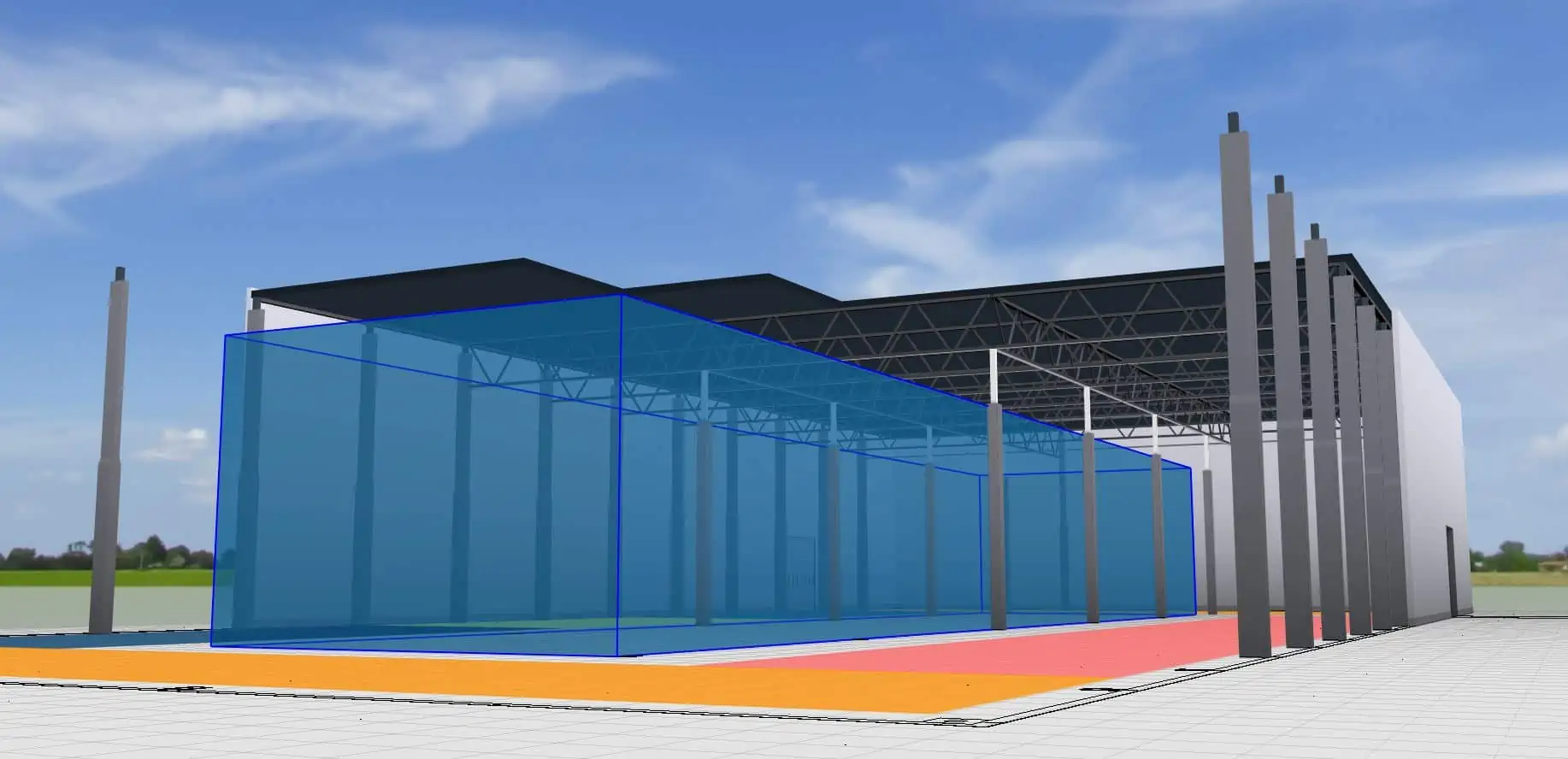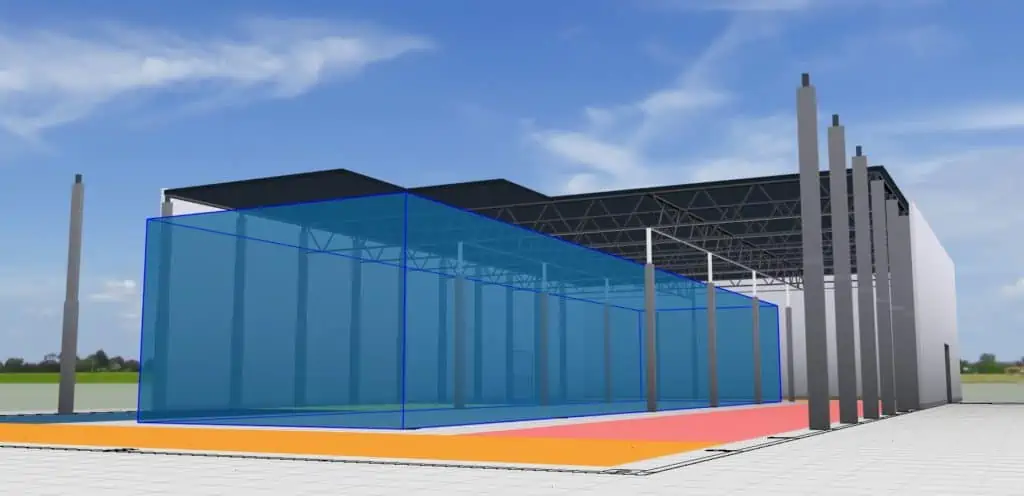 No problem, might many people think. After all, we live in the 21st century, and everybody is talking about BIM. Building information modeling is said to make planning projects in industrial construction faster, more digital, more consistent, and less prone to the risk of planning errors. BIM has already been standard in public construction in many countries.
BIM in industrial construction
The concept of building information modeling seems consistent and logical: All companies involved in the construction provide their partial services within the framework of a common digital model. Planning errors can already be identified and rectified at early stages.
But where is the catch? In principle, there is no catch – excepting: BIM is a topic for professionals in construction and technical planning. No non-professional in construction planning will be able or willing to familiarize himself with the BIM workflow and the corresponding authoring software for BIM projects in such a way that he personally could act as a BIM author and contribute his own data to the digital model. Even with BIM, the traditional necessities of coordination between construction and production experts remain.
And this is just the reason why you should not wait with your hall layout planning until the system supplier of your choice will present you a digital draft of your new factory hall. No! You must eventually think over which influence the following factors have on the planning of your factory hall:
Grid pattern dimensions
Pillar dimensions and foundations
Usable hall height
Types, positions, and dimensions of the gates
Loading ramps
Doors
Possible railing heights; positions and dimensions of the windows, and
Natural illumination possibilities provided by roof lights.
In other words: You should ideally be your own planning engineer of the architecture of your new factory hall in system construction. Always remember that you are not a professional construction planner and be careful not to commit critical errors.
A digital construction kit for factory halls in system design?
You will quickly come to the point asking yourself whether or not the LEGO® principle is sufficient to create a factory hall in system construction. After all, no more is necessary than assembling the preconfigured system elements of a virtual construction kit which were delivered from your suppliers. There are predefined interfaces, and nothing can be assembled incorrectly. In this way, you will quickly have reached a design that will be able to withstand all discussions.
If you think of your childhood, you will remember that such a self creation with the famous plastic building bricks was never an end in itself. That what was created by yourself often took on real significance in grandmother's garden, together with the toys of the neighborhood kids. And it quickly was revealed which limits the own designs displayed in difficult everyday life of playing. Then, in the evening, you optimized and enhanced the design to make everything such that the favorite stuffed animal of the neighborhood daughter could also move into the many-colored toy house.
May be that this parable with your childhood does not properly reflect the consequences of planning errors in factory planning. When designing factory halls in system construction, however, it is true that the fitness of a design cannot not really be verified in isolation by using the hall configurator of the system supplier. Also when exporting the design to a format that is able to handle its own factory planning design software, you will quickly be stretched to your limits if your design is exported as a monolith. By contrast, a construction kit that is or can be integrated into your own factory planning system will always have advantages. And this is especially true when time runs away in the planning project.
visTABLE® includes system factory halls from GOLDBECK
All this caused plavis to integrate a set of system engineering catalogs into visTABLE® factory planning software (> Version 3.0.1xx). These catalogs have been elaborated in close cooperation with GOLDBECK and comprise system halls in 4 clear heights (6 m, 8 m, 10 m, and 12 m) in the 12 m grid from hall widths between 12 m and 72 m.
The handling is visTABLE®-typically straightforward: A hall is assembled from preconfigured modules. The individual modules have special "helpers" ensuring that the elements snap into each other exactly as specified. Each module provides everything which is of the essence in the design stage, such as
Foundations
Pillars
Supporting structure
Facade elements, and the
Roof.
An integrated layer structure ensures that everything can be well handled, also after assembly. For example, it is possible to hide wall elements, foundations or roofs completely to display the steel construction only.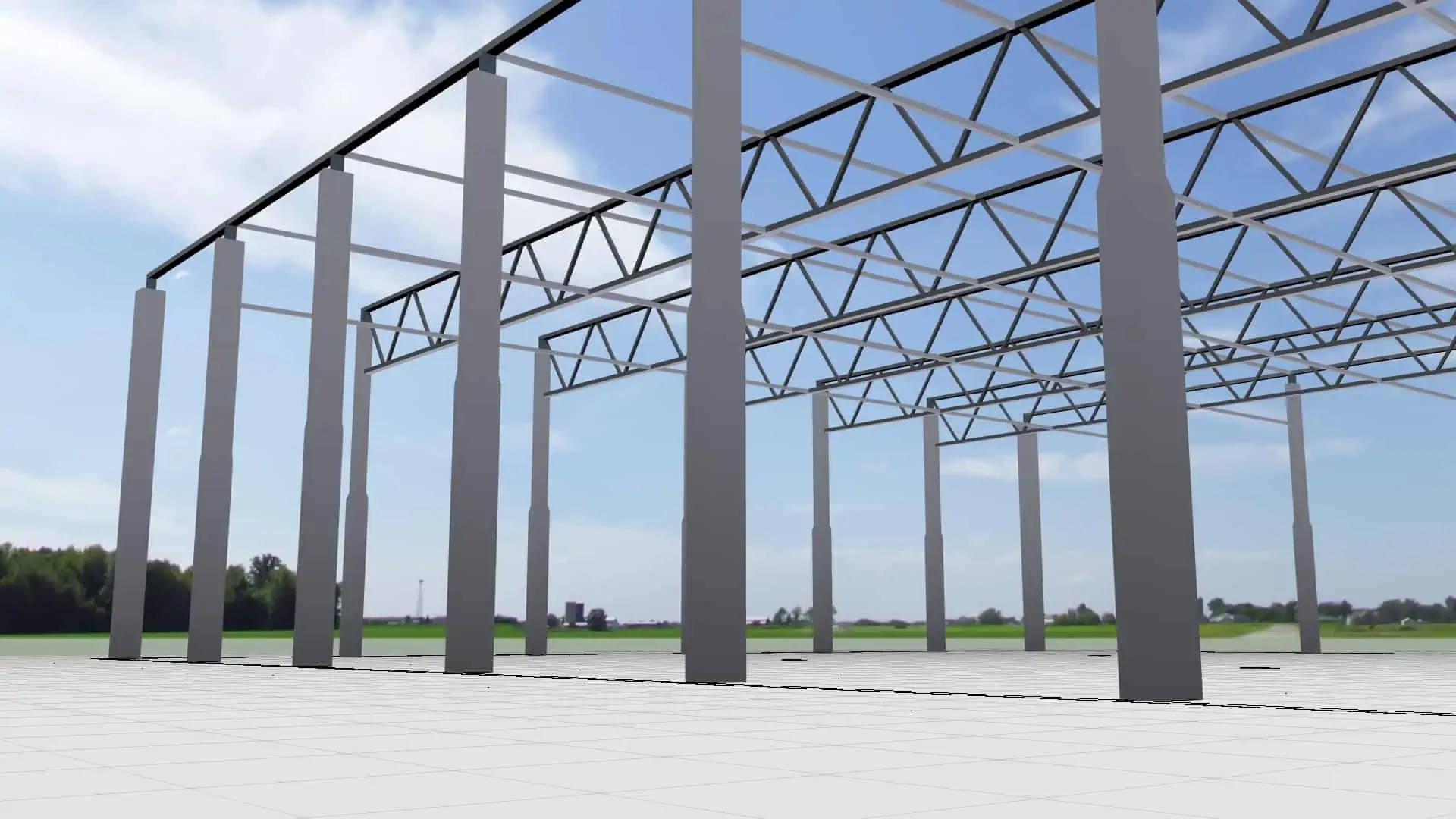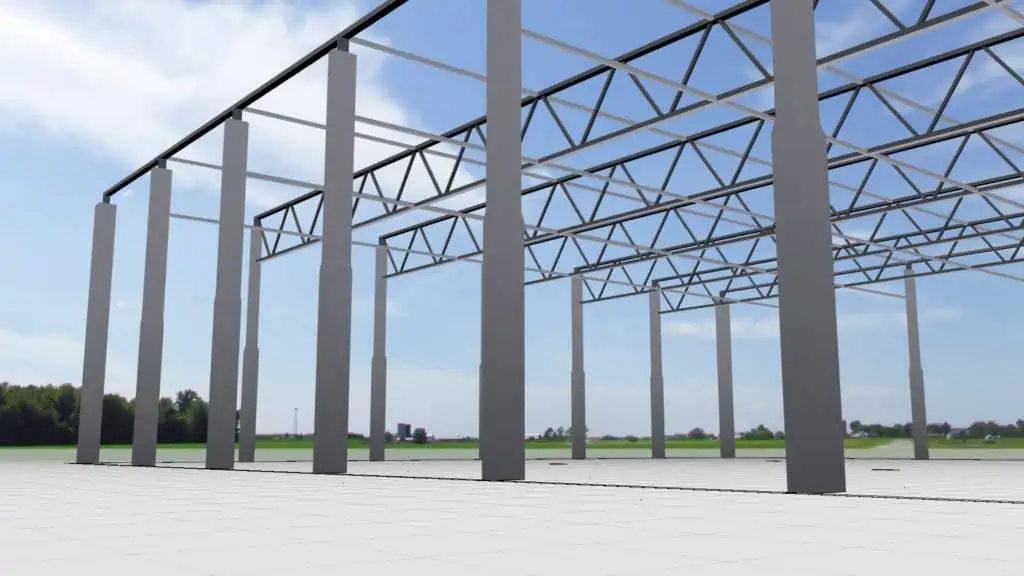 The basic design is always followed by individualization of the halls. To this end, merely the following basic elements must be replaced by appropriate options, such as
Window hinges
Gates
Doors
Truck loading bridges or
Roof lights.
In conjunction with the software functionality of replacement, the module structure guarantees that hall constructions are produced that are really feasible in terms of system engineering.
How to proceed after designing the virtual factory hall?
Any factory hall system design – as simple as it was created – can be fully imported into new or existing factory layouts. Many typical planning scenarios can be managed in this way.
Since the catalogs were created together with your system supplier, the step into the phases of the construction services is quite easy:
The hall model will be transferred to the supplier GOLDBECK via export.
Based on the model structure, GOLDBECK will quickly be able to realize a digital model meeting the requirements of the corresponding construction phases.
A ready-to-realize hall plan created by GOLDBECK, for example, in accordance with the BIM concept can be reintegrated into the factory layout via IFC import.
visTABLE® users can already enjoy the feature of importing BIM data via IFC import (cf. step 3). This has also been the ideal choice for existing halls. Thanks to the new system engineering catalogs, early planning phases with focus on planning and configuration of new buildings with the required dimensional reliability are now also better supported.
Want the latest articles about visTABLE® in your Mailbox?
No problem, simply subscribe to our Blog-News!