If a new production layout is to be planned, the question of space requirements always arises. In factory planning, the resulting task is called floorspace dimensioning. It is assigned to the planning step Dimensioning.
In the course of a factory planning project, dimensioning is a prerequisite for layout planning. This is because only objects that are predetermined in terms of space requirements can be arranged to form a production layout. This dependency is also the greatest practical difficulty.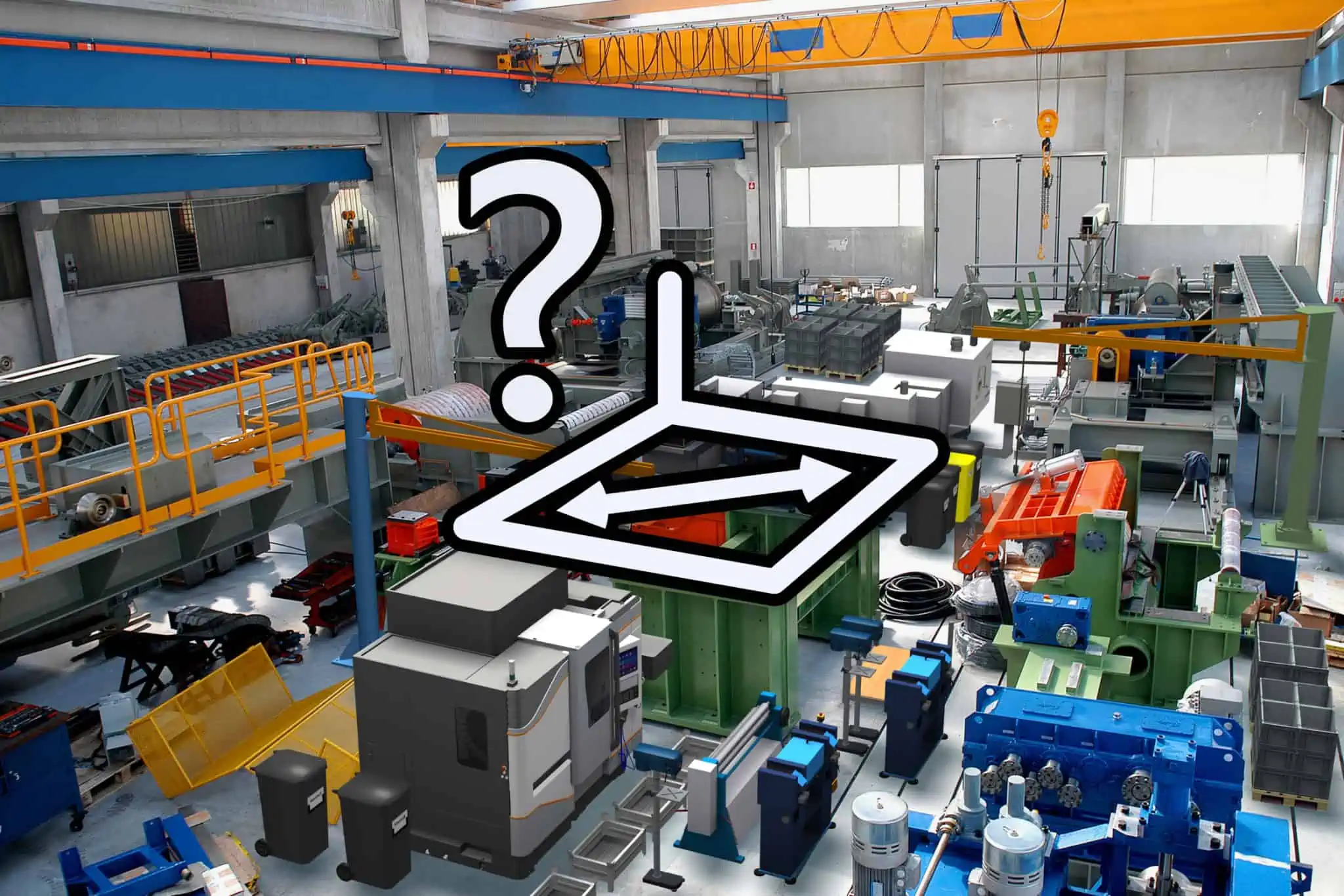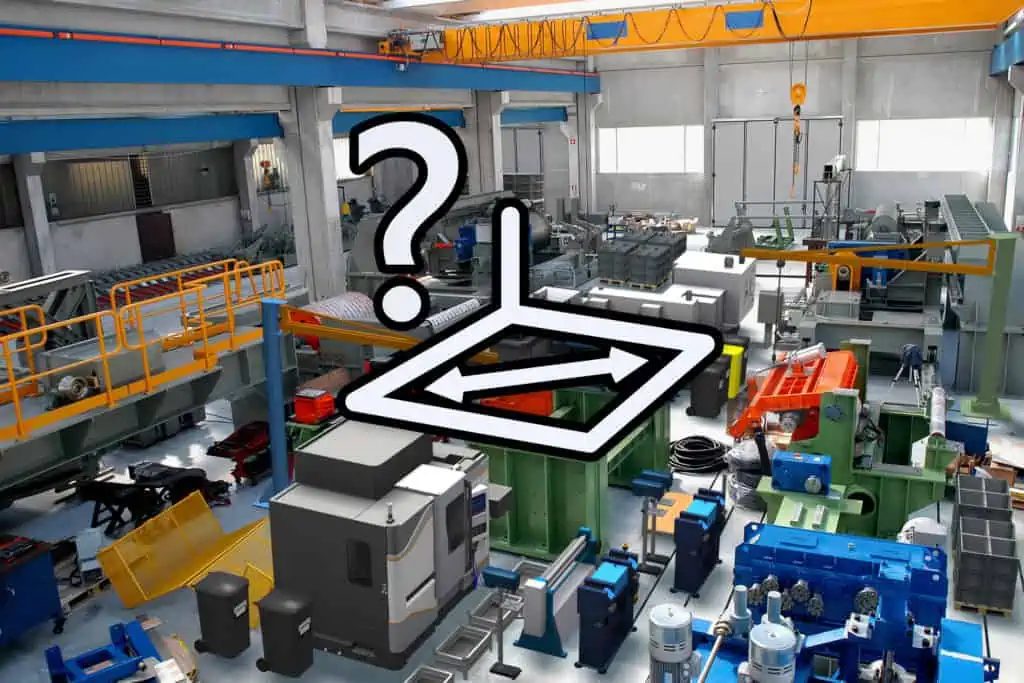 What´s the problem?
Because of shorter product life cycles and innovation cycles, the planning processes have to be carried out in parallel. In many cases, for example, the planning of production technology and the planning of buildings begin at the same time. The actual design, especially of new, not yet existing equipment, is therefore not yet known, while an estimate of the space required in the layout and further requirements for the design of the factory building are already needed. Also, new production processes are often still under development. For example, the possibilities for further use of existing machines cannot yet be comprehensively estimated. All this creates uncertainty when planning the space in the future manufacturing layout.
But even if this problem is quite well focused by early modeling for the main processes, another difficulty remains to be overcome: Main processes require service processes, and these in turn also require space. The most prominent service process is logistics. It causes space requirements for transport routes, systems, and storage floorspace. Requirements for these services cannot yet be formulated in the way that is necessary for their design, especially in the early phases.
Other service dimensions for the factory, on the other hand, are easy to estimate. For example, in the case of space requirements for social rooms, there are often legal requirements. They derive the necessary equipment and minimum requirements directly from the number of employees. In this way, it is easy to derive calculation rules for the floorspace of the social rooms that can be summarized in algorithms.
How does floorspace dimensioning work for factory planning?
The above challenges make it clear that the space requirements for a manufacturing layout can be determined to a large extent only when the manufacturing technology is known in its essential components and requirements. Under this condition, dimensioning methods can be used, starting from the space requirements for the equipment of the main processes, infer all other space requirements of the factory.
Main floorspace and ancillary floorspace
Access to such methods is provided by classifying the factory equipment in terms of its space consumption into so-called space types. A first draft in the block layout can already provide this information. A rough distinction is made between main floorspace and ancillary floorspace. Main floorspace represents the main processes, ancillary floorspace the services.


The dependencies between main and ancillary floorspaces are mapped using calculation functions. These describe, for example, what percentage of ancillary floorspace must be added to the main floorspace to calculate the total floorspace required by the main process. In addition to the percentage dependency, other mathematical relationships must also be taken into account according to this concept. For example, there are abrupt changes in space requirements for social rooms. So the need for toilets should be mentioned as a function of absolute number and gender distribution among employees. In addition, there are regional differences in legislation and industry-specific rules, which are required, for example, by the German employers' liability insurance associations.
Floorspace dimensioning standards and targets
Another influence is company-specific standards and targets for optimal use of space. For example, there are isolated targets for factory planning, e.g. on target limits for the consumption of space for non-value-adding processes (e.g. for the provision of materials). Frequently, some targets cannot be directly represented in floorspace dimensioning indicators, but are nevertheless effective floorspace consumption. These include:
High flexibility of the layout (adaptability),
directed material flow (e.g. as customer requirements),
Transparency in logistics,
standards for spatial arrangement (e.g. U-layout, demarcation of floorspace for suppliers).
Conclusion
All of this makes it clear that there can be no generally applicable calculation template for space dimensioning in factory planning. This is because the determination of space requirements is shaped, at least to a large extent, by company-specific experience and expectations. In concrete terms, the above-mentioned ratios between main and secondary floorspace must be determined on a case-by-case basis and successively optimized. Last but not least, this will increase the factory planning competence in the company; competitive advantages will arise in the struggle for space efficiency in production.
Video series floorspace dimensioning
Experience shows that even simple calculation approaches to floorspace dimensioning provide valuable insights. In any case, they significantly mitigate the risk of miscalculations. Our video series illustrates this fact and also explains the basic principle of space requirements calculation.
Related topics: