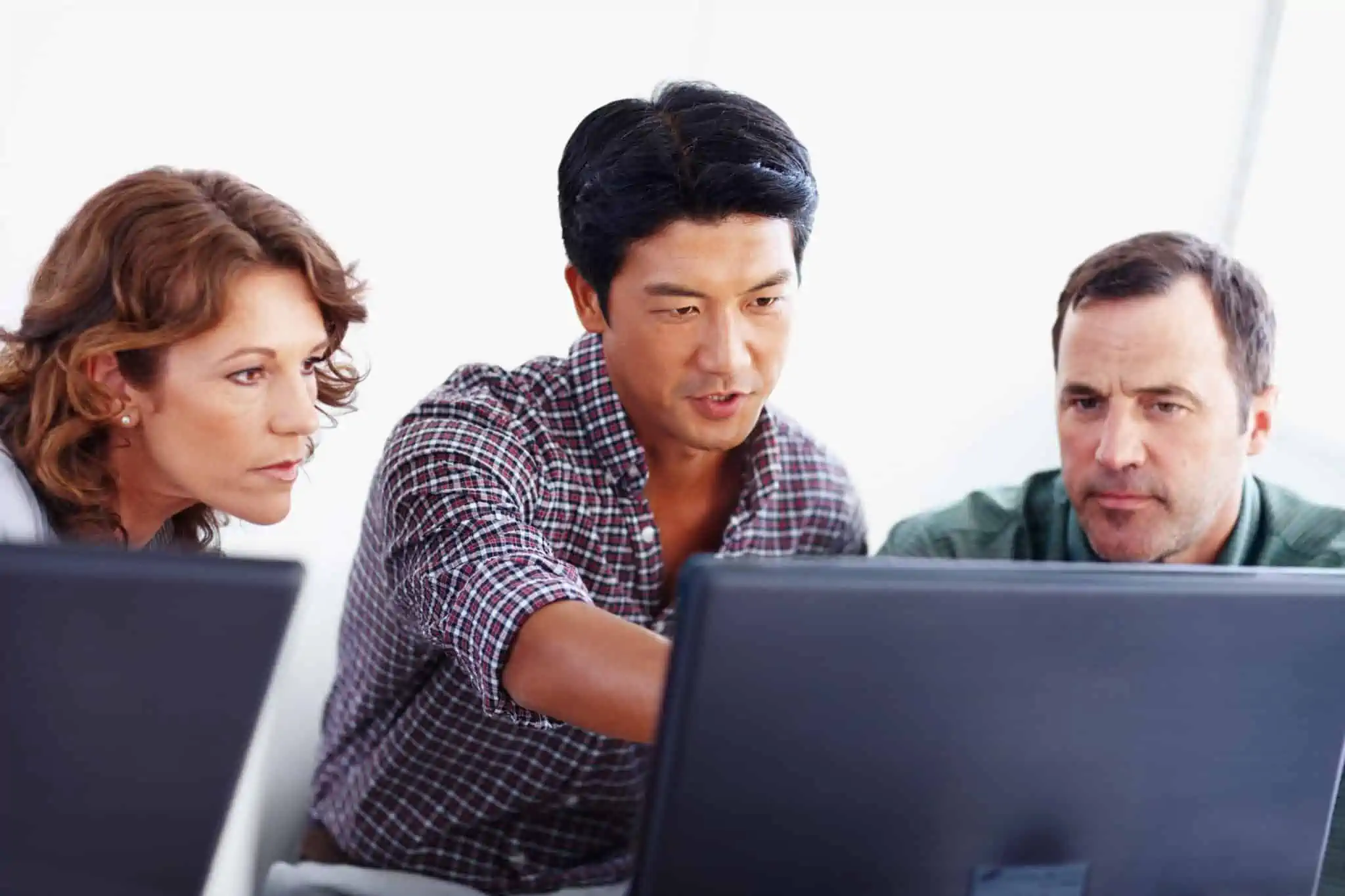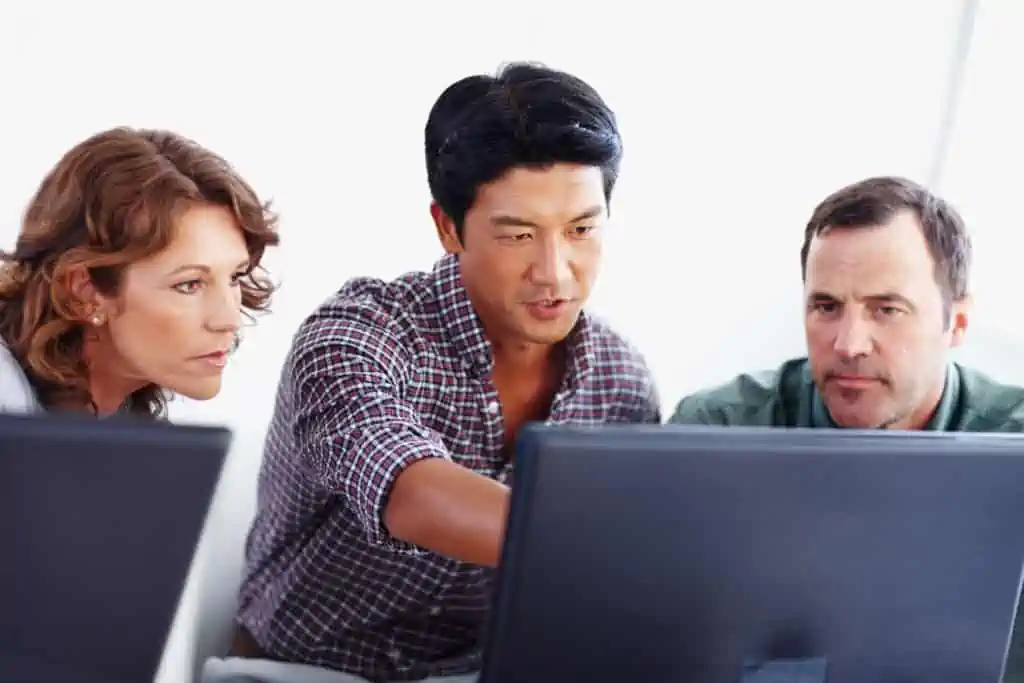 This article is a continuation of our previous discussion on "How to convince your management to use factory planning software". Last time, we concentrated on responses to possible questioning of your software selection by management. Are you still short of arguments to justify the expenditure? If so, we would like to offer you a few more ideas on ways to increase the chances for a planning software purchase.
Defined evaluation criteria can underpin your software selection
If the decision-makers are still in doubt, you can perhaps remove some of the obstacles in your path with a utility analysis. This approach is especially useful if you need to compare several software products on the basis of different criteria. Examples might be:
Hardware requirements
Interfaces
Ease of use
In many cases, the various target criteria may be interdependent. But perhaps your company attaches the greatest importance to ease of use and to software with the capability to support team planning in the future. The blog article "Utility analysis for the selection of planning software" explains how utility analysis functions in this context.
It is naturally also possible to use this tool to perform a comparison with the company's existing software before a planning software purchase. You already know that your dream software can do certain things better. A utility analysis can then provide facts and figures as black-and-white proof.
Planning software as an image gain for your company
Successful companies always want to show the world that they are modern and have their finger on the pulse of the times. That makes them attractive as employers, and inspires confidence among investors and customers. The employees of a company are not only interested in a good salary and a pleasant office climate; they want to work with modern tools and equipment. Are your planners still working mainly with pencils and paper, rather than with dedicated software? Is that already a decisive factor for employee satisfaction in your company? If everyone in the planning team knows that there are better ways of doing things, then your management needs to know too. There will often be a competitor who is already using superior tools for the task in hand. At that point, at the latest, you should have the attention of your decision-makers.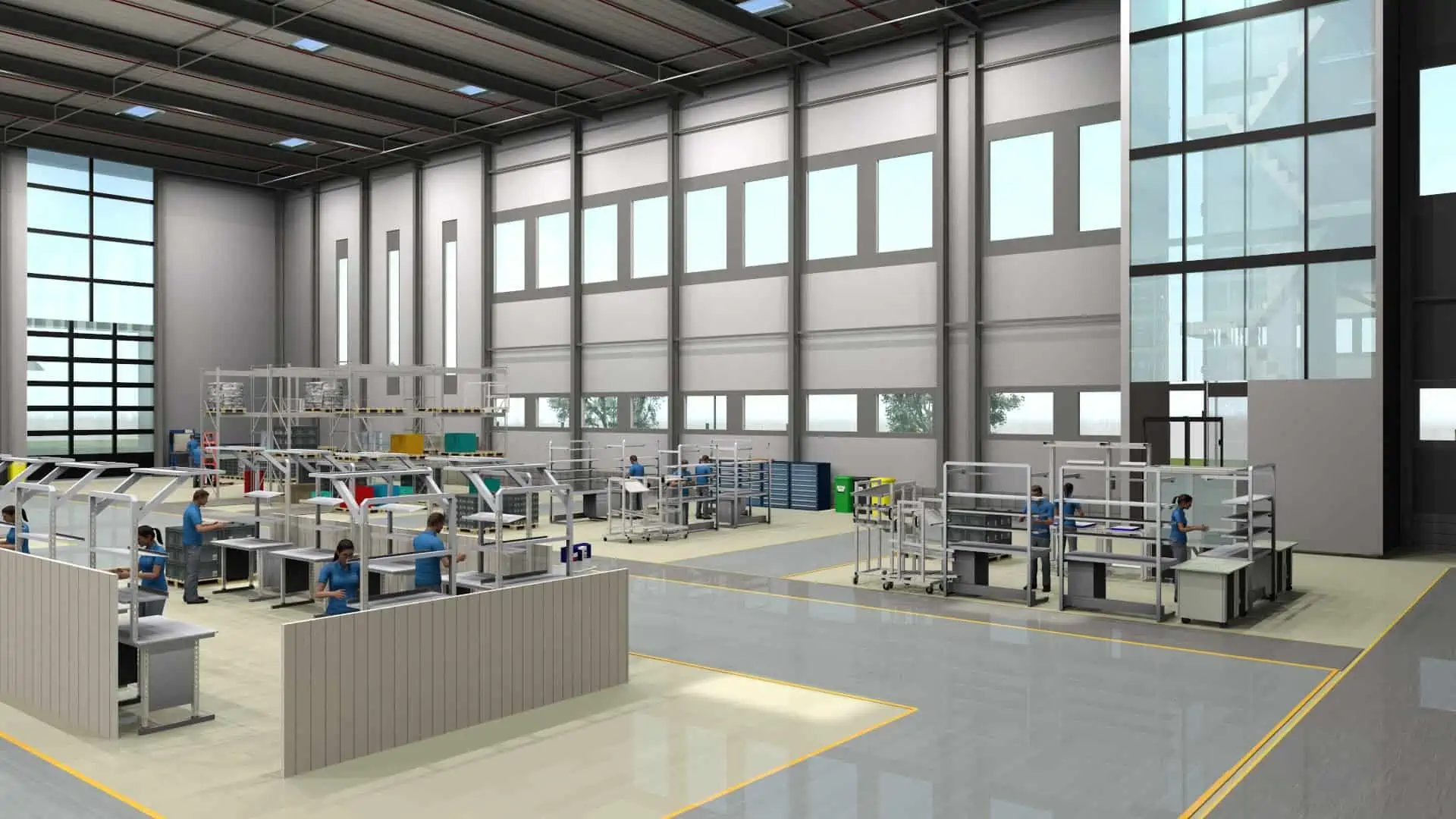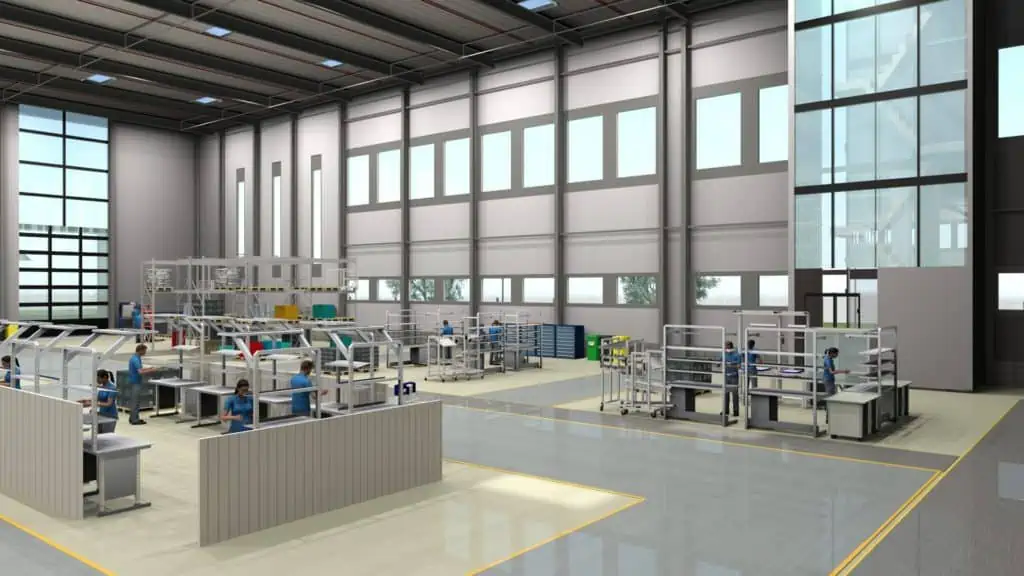 Could the purchase of planning software even be the catalyst for digital transformation, for the step up from 2D to 3D planning? Could this tool be used for future visualization of the production facility or company location as a digital 3D model? Those are almost certainly the kinds of things which management likes to hear. After all, such possibilities radiate expertise and market leadership. A sleek digital 3D factory model can thus be a decisive image gain for your company.
Further practical tips before and after purchasing planning software
1. Appropriate classification of factory planning software in the company
When purchasing planning software, make sure that your selected software is also assigned to the correct category in your company's internal software catalog. Factory planning software is per se not just normal CAD software and cannot be equated with an expert tool for simulations. It is important that the purchasing and IT departments are aware of this. There will often already be software available in the known categories, and this could then be seen to compete with your solution, even though your solution is intended for a completely different application or planning phase. If the software doesn't fit into one of the existing categories, then perhaps a new category should be created, or else the planning software can be treated as "special software" to reflect the distinction in your ERP system. That is also important for internal discussions to convince management. They must immediately recognize the uniqueness and the benefits to be gained.
2. Professional roll-out support for sustainable implementation
Especially at the beginning, it is eminently important to make use of the professional training support offered by a software developer. The developer naturally knows the software inside out and can offer you valuable practical tips for your projects by drawing on experience with many other clients. Avoid the temptation to make savings in the wrong place in the internal price negotiations with management. If necessary, explain how vital such implementation support is for a smooth roll-out and longer-term use.
3. Basis for a digital factory model after purchasing planning software
Analyze the current digital database in the company at the earliest possible stage, and consider how it would be handled by different software. Is the software able to import the most varied 2D and 3D formats directly? Must digital data already be transferred or entered at the time of roll-out? What exactly needs to be done? Will a service provider be needed, and what costs will that incur? Or perhaps you will immediately be able to use a supplied model library after purchasing the planning software? That would no doubt be an important plus point for your management's purchase decision. Here, too, the software developer is able to offer you valuable advice.
4. Win further support for the planning software among your colleagues
Involve your departmental colleagues in the development of your idea from the very beginning. That is especially important where the planning software overlaps with certain aspects of the software already in use. Do you have the feeling that your colleagues already reject the new software before they have even seen it? Do they also have a say in the purchasing of new software? If so, try to dispel the fears which your acknowledged software experts hold in respect of the new solution.
In this context, it is important to present the software as an addition to existing tools. The fact that digital layouts are created in planning software means that it is sometimes perceived as being in competition with CAD software. Often, however, that is not the case at all, for example because planning software is actually dependent on the data from CAD software or else supplies the data for tasks at a later phase of planning. If software is indeed to be replaced, try to explain to your colleagues how they will benefit in their work. Help them to become experts for the new software from an early stage.
5. Always keep an eye on the added benefit for the company
Always remain constructive and insistent in discussions with the decision-makers in your company; never give up. Irrespective of whether you are dealing with IT, your head of department or the managing director. You have acquainted yourself thoroughly with the software, and so you know why the software is beneficial. The other side will generally not be in this position. It is important, however, that you understand the needs of others and have the right arguments in favor of your software at your fingertips. If you believe that the software will offer your company decisive extra benefits, then management should also know and welcome that. You could perhaps ask the software developer about client references, test installations and example data to support your persuasive efforts. Then there should be no more obstacles in your path to the purchase of new planning software.
Want the latest articles about visTABLE® in your Mailbox?
No problem, simply subscribe to our Blog-News!