How to solve problems with visual images
The power of images can be harnessed to explain complex situations more simply and to solve problems more quickly. We would like to show you how you can use the possibilities of 3D visualization in your company. And you may be glad to hear that artistic talent is not a requirement.
Images are more easily remembered and understood than words
Visual thinking enables you to identify and solve problems more quickly
Thanks to digital tools, there is no need for particular drawing skills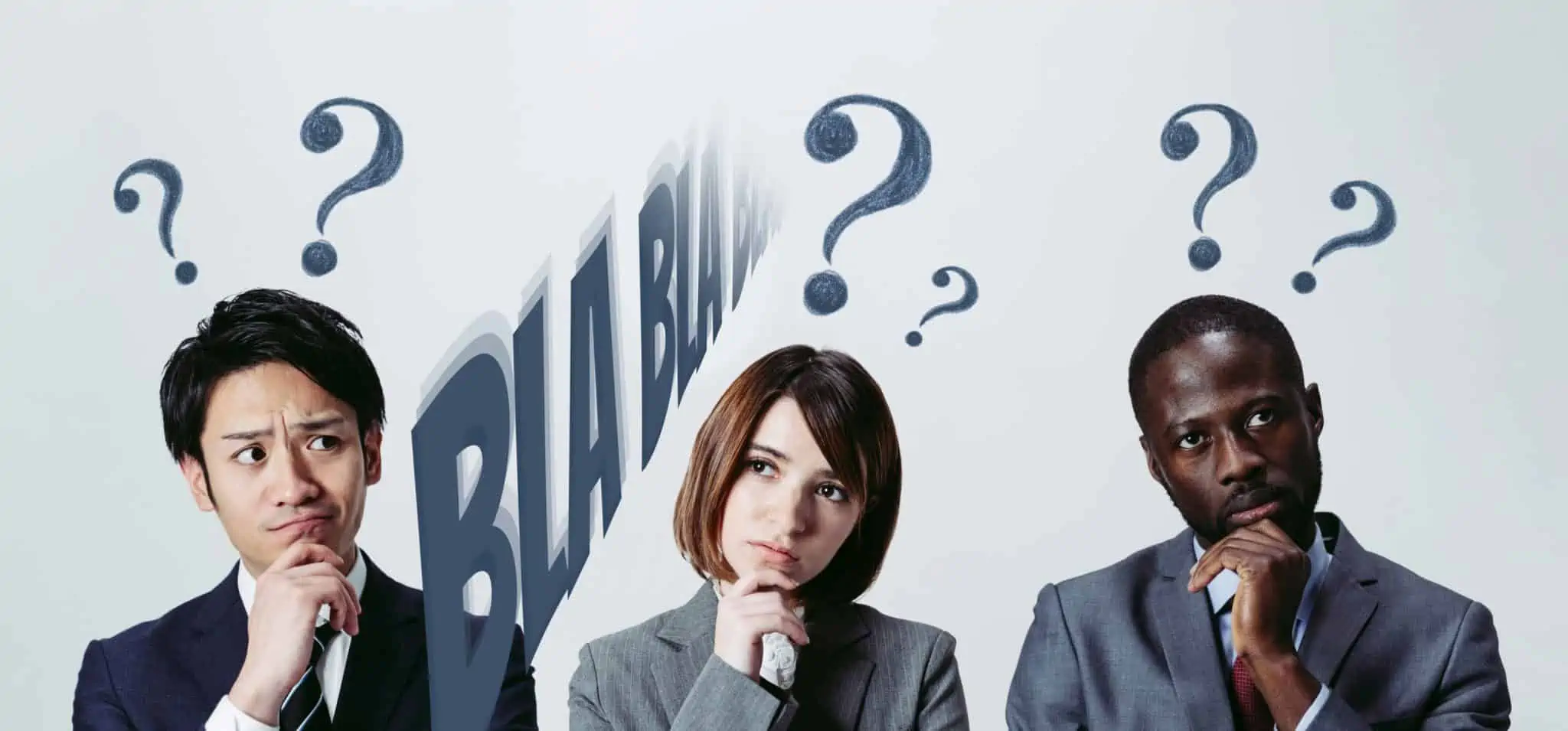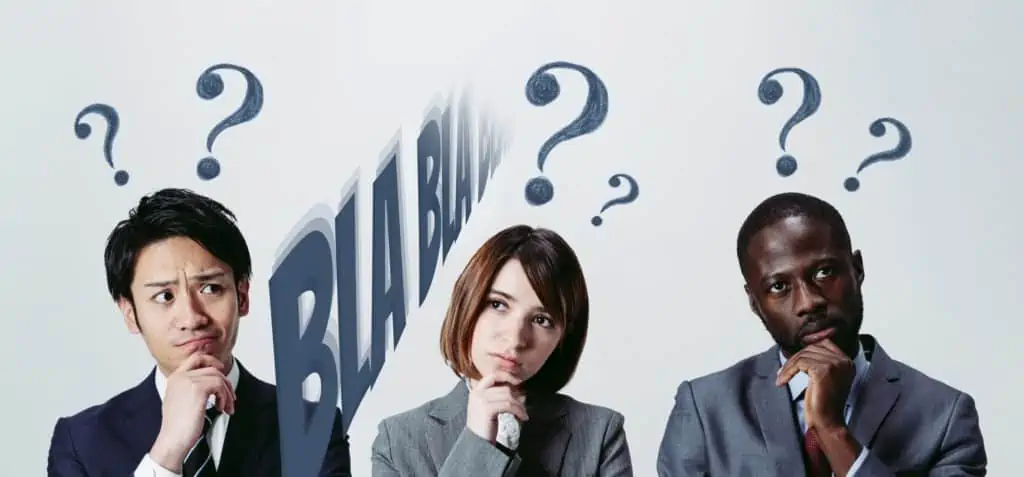 You have no doubt heard the saying "Images say more than 1,000 words" all too often. But have you ever stopped to consider whether it might actually be true. After all, even complex situations can often be explained quickly and easily with images. The use of 3D visualizations, furthermore, brings sketches to life. Technical drawings become models, simple drafts become spatial presentations. We would like to show you the benefits of image-based communication, and how 3D visualizations can be used as a thinking tool in your company.
The power of images
The fact that images have a greater impact than words can best be illustrated with an example. Let's take the term "Factory" – as text and as an image.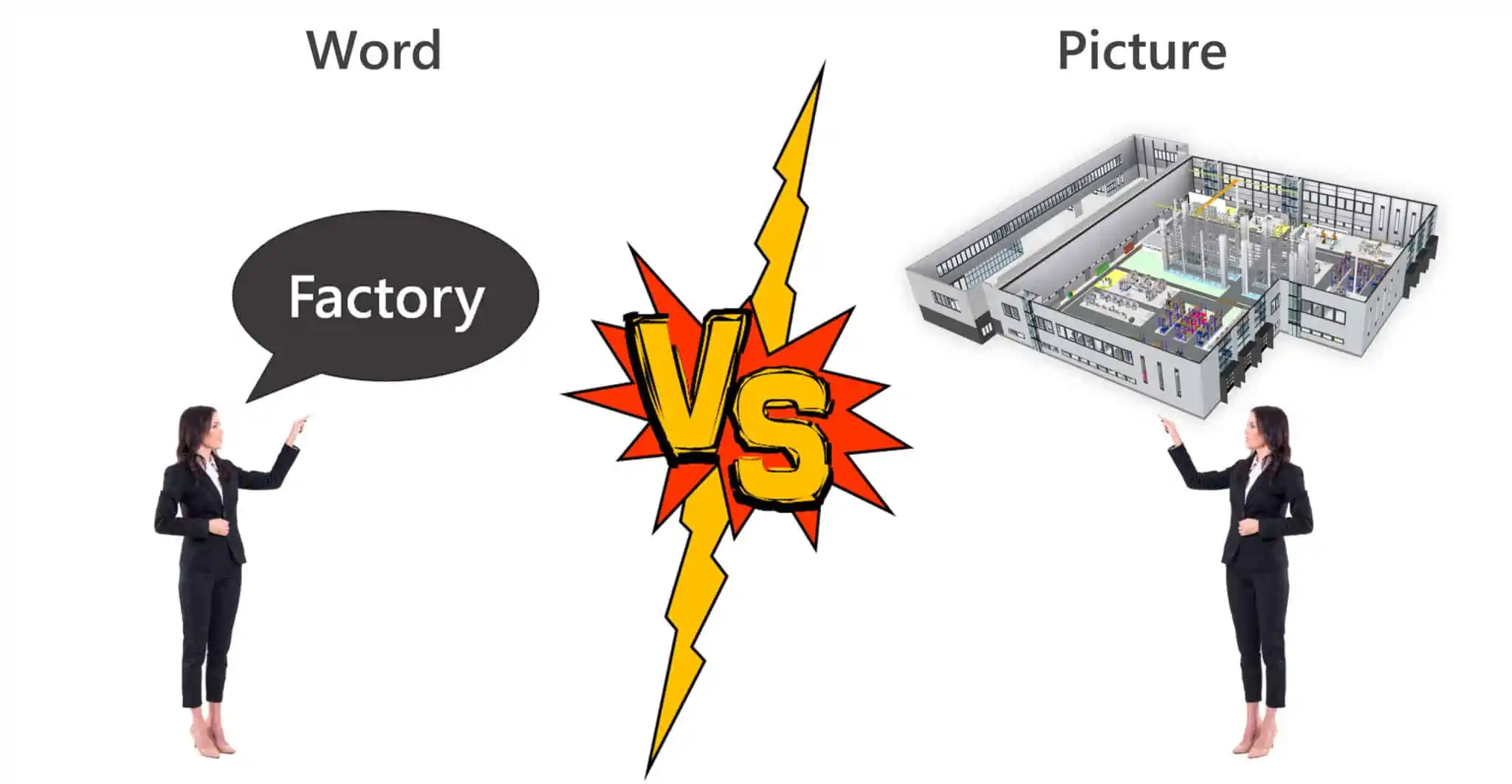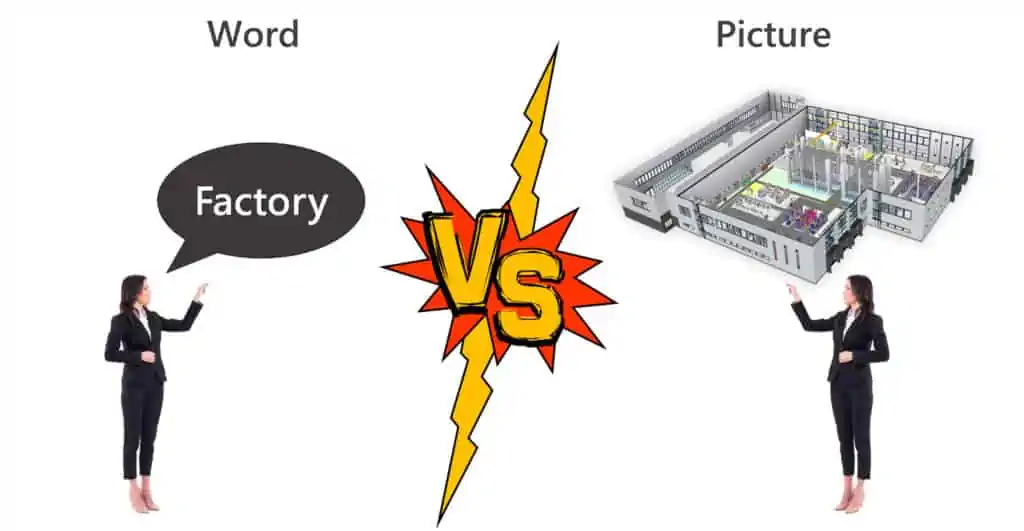 Which of the two do you find more appealing? Which of the two sticks in your mind for longer? You will presumably choose the image. The visual image of a factory is much more easily remembered than the written word "Factory". Scientists refer to this as the "picture superiority effect". Images are superior to words in the sense that their impact is more immediate and at the same time longer-lasting.
If you communicate with images, you can explain complex situations more easily and more quickly. Your listeners, or more correctly viewers, will also grasp and memorize your presentation better
In everyday life, you regularly turn to pencil and paper to note down or collect information. When doing so, you already introduce a simple structure into your thoughts. The reason lies in our brain, and in the way in which it processes cognitive tasks.
How visual thinking functions
The starting point is our perception. Information is acquired and interpreted through our eyes. A projection of our surroundings is thus saved in visual form and then processed such that a mental image is created. This is essentially a model which our brain can then process further, as required.
Taking our example of a factory: It is highly probable that the visual image immediately comes to mind, not the written word. The reason is that our brain works with visual images. You originally acquired and saved the factory as an image and can now recall it as such. Accordingly, the targeted use of images in communication can support and simplify perception.
Example: architectural 3D visualization
Photorealistic renderings (3D images calculated by computers) of the planned rooms of a property are therefore often used for professional presentations to customers. The 3D representations from CAD software inspire our imagination. The intended design thus first comes to life in our minds.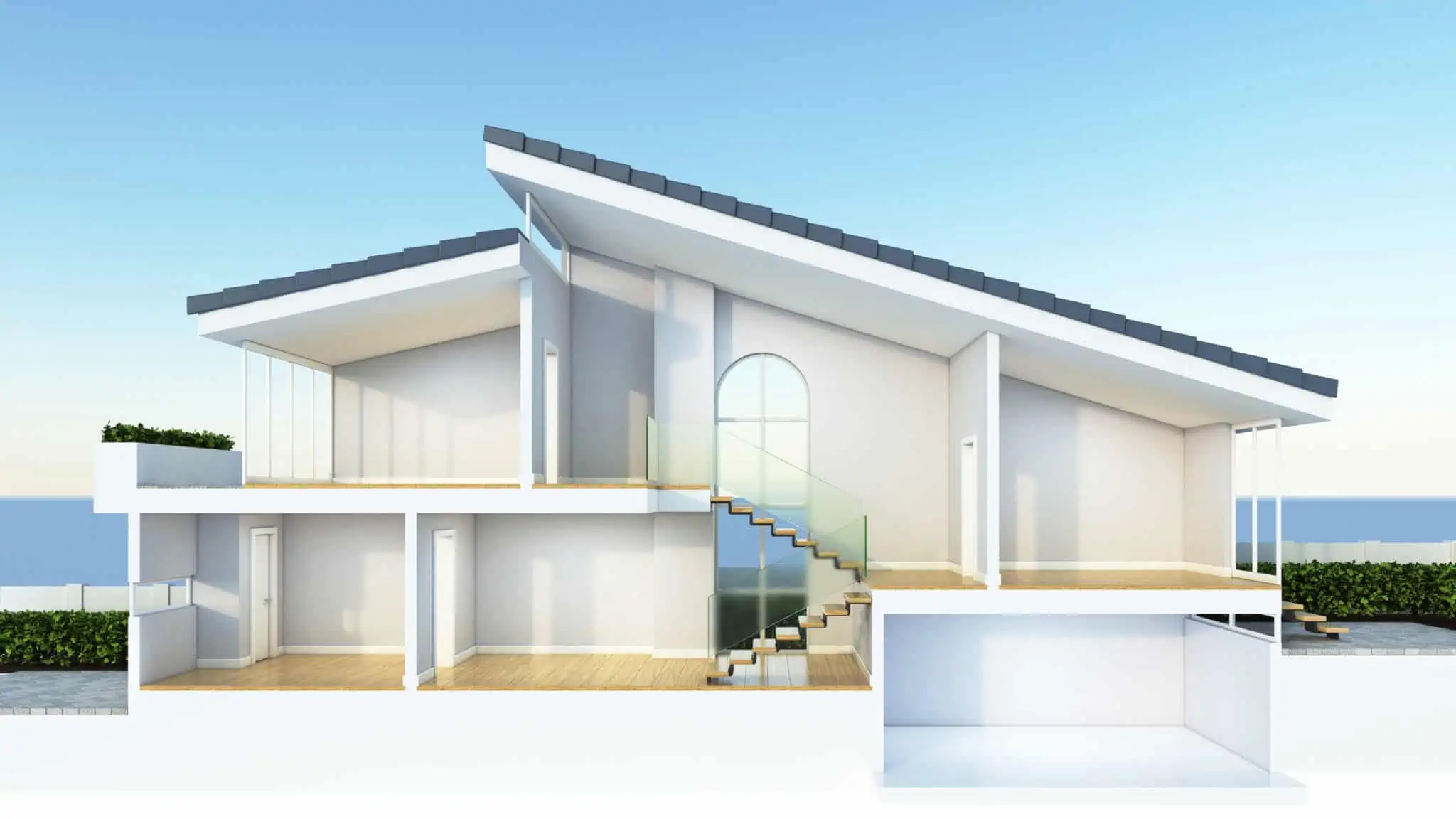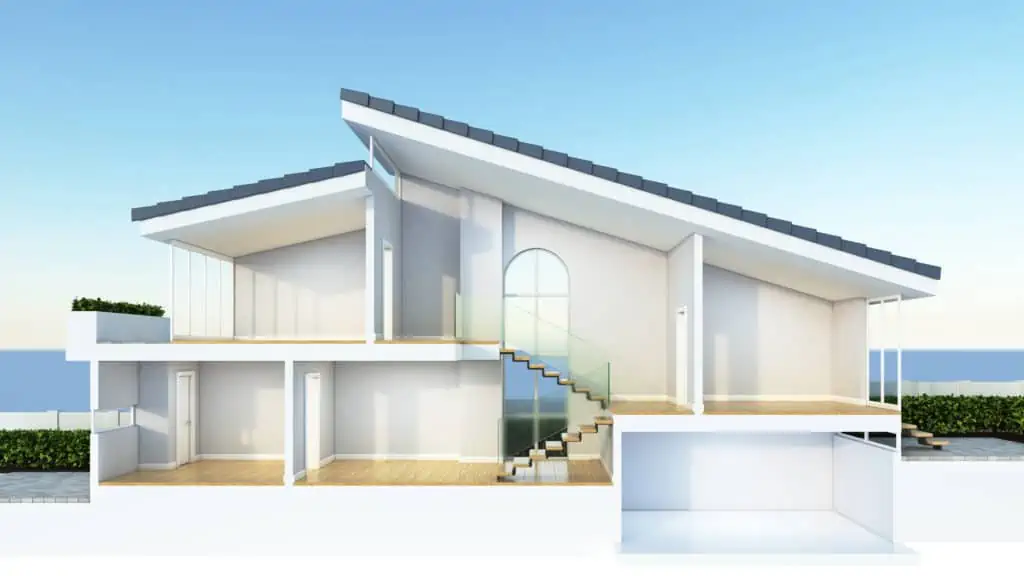 3D CAD data in virtual reality then enable the high-end stage of visualization in 3D. This literally turns ideas into reality. This allows a lot of additional know-how to be conveyed through images alone, such as:
freely selectable camera perspectives for a better understanding of the basic concept
X-ray view and cross-sections to visualize the room layout and building technology
different daylighting and colors for type of use and individual customer taste
Of course, this can also be transferred to the visualization of a factory. So the goal is to create a comprehensible 3D image of your design in the mind of your listener for the mentioned aspects, this would not be possible with words alone.
Visualization as a tool
The above is reason enough to use visualization in business contexts. It is not important whether you can produce a perfect drawing. Visualization is instead to be understood as a thinking tool. Artistic perfection is pushed out to the fringe, and utility value is the focus of attention. Author and creative director Dan Roam describes the art of visual thinking as follows:
"Visually thinking is a method by which problems and solutions can be recognized more quickly, grasped more intensely, handled more confidently and communicated to others more rapidly and efficiently."

(Dan Roam)
Methods which are based on visual presentations are thus always a meaningful approach where it is necessary to explain things or to summarize a topic. A simple sketch is also a good way to avoid misunderstandings.
The possibilities and applications are as diverse as the method itself: From the illustration of ideas, via the structuring of thought processes to explanations of complex correlations. Share your knowledge through visual preparation, document and save your knowledge for whole departments, and explore new avenues by formulating ideas and elaborating new solutions.
With this tool, you are in a position to master business challenges by thinking in images. This can be done on a piece of paper or on a whiteboard. Digital tools also serve the purpose, and can actually take you one step further with their specific possibilities.
Touch instead of pencil and paper
As alternatives to the customary pencil and paper, digital tools with touchscreen interfaces are an ideal choice for the most varied applications. For layout planning, for example. The intuitive handling and possibilities for 3D visualization are here convincing arguments. The benefit lies above all in the simplicity. The thoughts and ideas of a team can be summarized, clarified and translated into a three-dimensional model with a minimum of effort.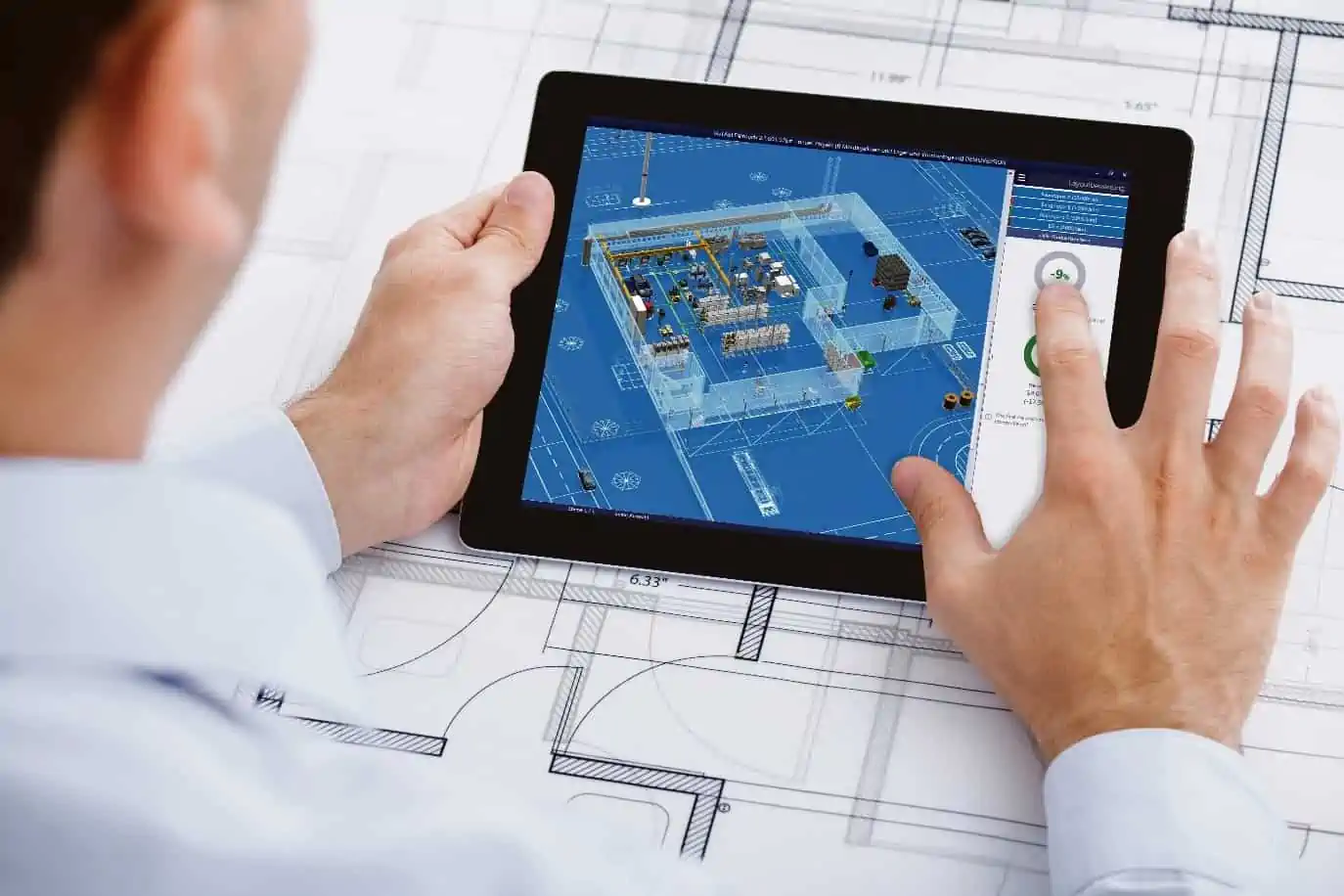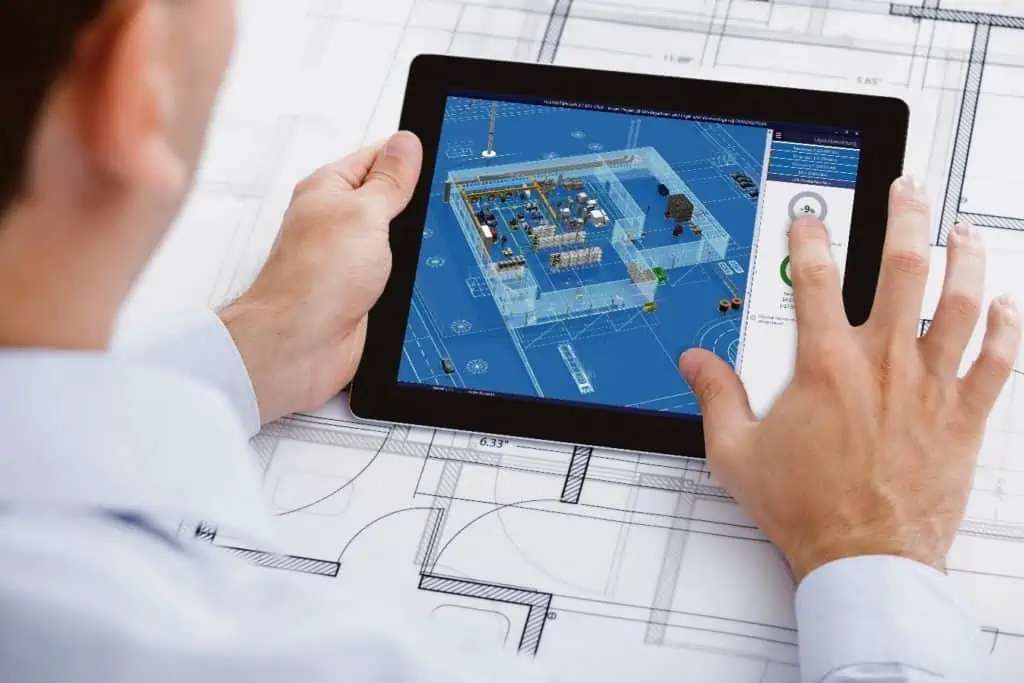 Furthermore, no artistic talent whatsoever is required to use digital tools. Libraries of symbols and elements are placed at your fingertips, and custom components can be added as necessary.
Another benefit is the immediate availability and the ease with which digital visualizations can be distributed. Already during a meeting, the visualized ideas can be made available to all participants. Sketches and models can be shared instantly – whether as simple views or with options for editing.
Last but not least, changes and amendments can be realized immediately. New thoughts and ideas can be added without delay. In this way, you move more quickly towards your goal.
Use the possibilities of 3D visualization
Organizing, structuring, summarizing, explaining – 3D visualization is a meaningful thinking tool for use in many areas of your company. Images make it so much easier to present your information, and it is more easily understood by your audience. You, too, can harness the power of images in your communication. Visualization not only simplifies exchanges within your team, but also facilitates an interactive dialogue with your customers. Place your faith in a tool which is intuitive to learn and simple to apply. You can then benefit profusely from the possibilities of 3D visualization.
Related links:
What does an easy-to-use VR app for factory planning look like?
What is the advantage of 3D factory layout planning
Should you create a digital factory layout in 3D?
3 ideas on how to convince with your planning concept!
Are you interested in 3D visualization and want to be sure not to miss further articles on the subject? Then simply subscribe to our blog!
Want the latest articles about visTABLE® in your Mailbox?
No problem, simply subscribe to our Blog-News!