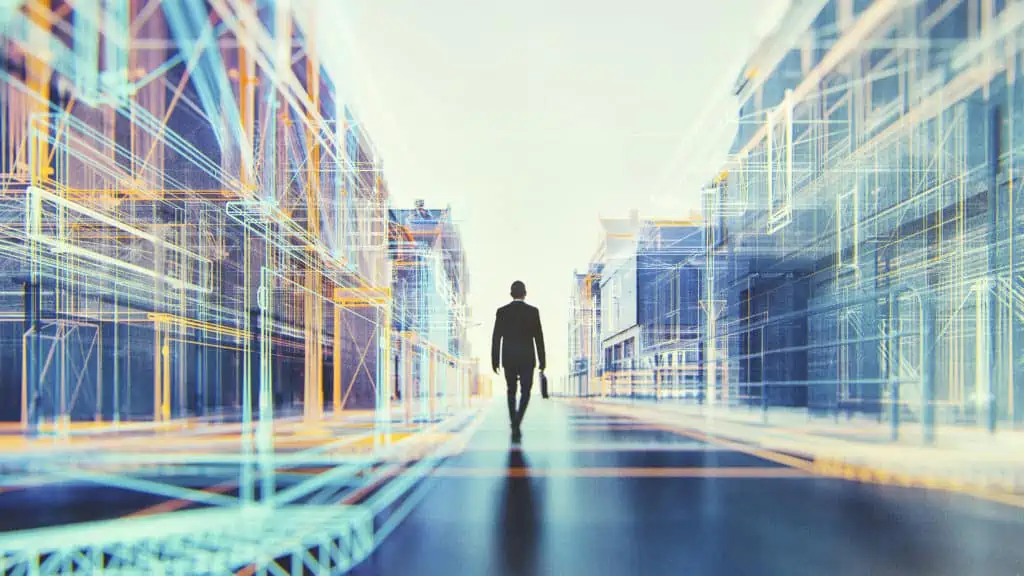 The "War for Talents" has accompanied industry for many years. Small and medium-sized companies, in particular, are now struggling to recruit talent. The Corona pandemic only eased the situation briefly. The problem remains.
For more than half of all companies, a shortage of skilled workers is an urgent problem.
Corona has revealed the weak points in the IT landscape of many companies.
A modern software landscape makes jobs more attractive for skilled workers.
Qualified personnel is lacking in many places. Although or precisely because they are of fundamental importance to the industry. They ensure a company's competitiveness and are the basis for innovations.
Meanwhile, more than half of companies see this as their biggest problem. The Corona pandemic has hardly changed the extent of the shortage, but it has changed the visibility of the causes. After all, money is no longer the decisive factor for qualified employees when choosing a job.
This blog article shows how badly the "War for Talents" is affecting companies in Germany. It gives three examples of why a modern software landscape can make a difference to your own company.
Acute shortage of skilled workers in the European industry – before and after Corona
The latest data on this came from the SME barometer of the auditing and consulting firm Ernst & Young (EY). The study includes a survey of 1150 non-capital-market-oriented SMEs with annual sales of at least EUR 10 million and their headquarters in Germany. In essence, it shows that the War for Talents continues to be a worry for German SMEs:
54% of the SMEs surveyed see the shortage of skilled workers as the biggest challenge for their company.

Source: Ernst & Young (EY), in spring 2021
The recruitment of skilled workers is particularly important in this respect. 70% of the companies surveyed find it difficult or even very difficult to find qualified employees. In the previous year, this figure was 65%.
While the shortage of skilled workers has been rising steadily in previous years, the situation eased somewhat during the Corona pandemic. The reason for this, however, is the vacancies that were not advertised due to economic uncertainty. The industry's demand for skilled workers did drop a little as a result. However, this is now slowly changing again. The economy is increasingly recovering. So jobs are being created again – the War for Talents is becoming more apparent again.
According to the Institute of German Business, in the years leading up to the Corona pandemic, an average of 235,800 STEM professional jobs remained unfilled in October. In October 2020, this number had declined by 54%. But that this is not a permanent easing.
According to a study by KfW, the obstruction of business activity by companies was already over 20% in the 1st quarter of 2021. This figure is already a third higher than in quarter 3 of last year. At the end of 2021, shortages of skilled workers will again affect German companies to the same extent as before the outbreak of the Corona pandemic. This is the conclusion of the representative company survey regarding the KfW-ifo Skilled Workforce Barometer.
3 examples of how outmoded IT promotes a shortage of skilled workers
There are numerous reasons for the increasing shortage of experts. Demographic change is contributing to the shortage of skilled workers, as is the fact that some companies are too hesitant to train and educate their junior staff. The digitalization of the world of work is also increasingly contributing to the problem.
Example 1: Grown expert systems
IT landscapes grow continuously. In the worst-case scenario, enterprise software has been adapted, transformed, and improved so often that it is now only comprehensively understood by a few people in the entire company. Not only highly specialized applications have thus unnecessarily become a one-man show. Even tasks that can normally be solved with standard software require expert knowledge. If the expert is missing, no one can complete the task with the necessary quality.
If I ever have a vacation, this all stays here.
Not only does this mean unnecessary downtime, but for the professionals involved, going it alone is a source of stress and also frustration. A lot of things end up on their desk just because they can operate the IT system in question. Other employees do not want to and cannot familiarize themselves with these grown systems "on the side".
Example 2: Fear of change
Quite a few IT systems are no longer state of the art, let alone fit for the medium to long-term future. One reason for this is the fear of the imponderability of new versions. IT managers often report events that almost led to a catastrophe, or even have.
We had once installed an update, after that nothing worked here anymore.
The result is an outdated IT understanding of encapsulation, waiting, and hesitation; often coupled with no budget reminded to change this. For example, modern SaaS models (Software as a Service) can only be tried out by specialists with enormous personal commitment. This contributes to the demotivation of employees who want to use up-to-date software.
Example 3: Restrictive IT management
The restrictive handling of IT authorizations in particular hurts a company's employees. Updates and enhancements, for example, often require the approval and support of IT staff.
I am not allowed to install anything myself.
This frustrates experts, who often recognize the need for improvements to their apps at a very early stage and often even actively approach the software manufacturers. Agile software providers also demand feedback from users and, in return, provide corresponding preliminary versions for testing. All of this requires an appropriately positioned IT landscape in the company.
The result is the image of a company that has slept through digitization. Outdated tools prevent satisfied and creative employees. High employee turnover due to dissatisfied staff is the result. The shortage of skilled workers is homemade.
Getting advantages in the War for Talents with a modern IT landscape
The requirements that professionals place on their IT landscape are by no means plucked out of thin air. Users want software that is fun to use. It should deliver results quickly and not slow down everyday work. This starts with a simple user interface that is based on the look and feel of current smartphone apps. Most people are used to using these apps and they are intuitive to use. Working with it is self-evident and no IT specialist needs to be called in for everyday questions.
In addition, the software should always be up to date and, in the best case, also update itself without having to make time-consuming IT support requests.
For every update, no matter how small, I have to open an IT ticket. That's annoying and often takes days. And at the end of the month, the boss comes with the IT invoice and asks if it was necessary.
Modern software has update mechanisms that do not require any IT support or administrative authorization of the user. Users can decide for themselves when the update is best implemented in the daily business. Of course, this also shifts the responsibility for this to the user, in this case, the skilled worker. But every craftsman has an interest in keeping his tools in top condition, in sharpening the axe before he gets down to work. He already learns this during his training. Why should software tools, of all things, be handled differently? The time when the maintenance of application software was an expert topic is long gone thanks to modern IT concepts.
To get advantages in the War for Talents the software used must feel modern and be intuitive to use. This also applies to maintenance. By supporting contemporary technologies such as touch operation, virtual reality, or also flexible licensing and self-sufficient updating, the software becomes an argument for the company. Or, to put it another way: It prevents frustration and thus the migration of qualified specialists.
Corona as an opportunity for a sustainable working environment
The Corona crises caught us all off guard and also set many things in motion over time. Smooth digital teamwork has also been part of the state of the art at the latest since the Corona pandemic and the many employees in home offices. That's why home office, collaboration, and work-life balance are now viewed from completely different angles and are rightly demanded by professionals. Software manufacturers have also recognized this requirement and are publishing more and more suitable solutions. Every company can therefore actively counter the shortage of skilled workers with up-to-date software.
A modern IT landscape provides competitive advantages in the War for Talents. Young professionals and digital natives in particular place a completely different emphasis on IT when deciding for or against an employer. They are also often familiar with current software as a result of their studies. They bring with them ways of working that are only efficient with the right digital environment. If this is not available, they are more likely to look for another place to work than to fit into restrictive IT structures – no matter how attractive and modern the office may be.
See also:
Want the latest articles about visTABLE® in your Mailbox?
No problem, simply subscribe to our Blog-News!