Future workplace amenities on the example of changing rooms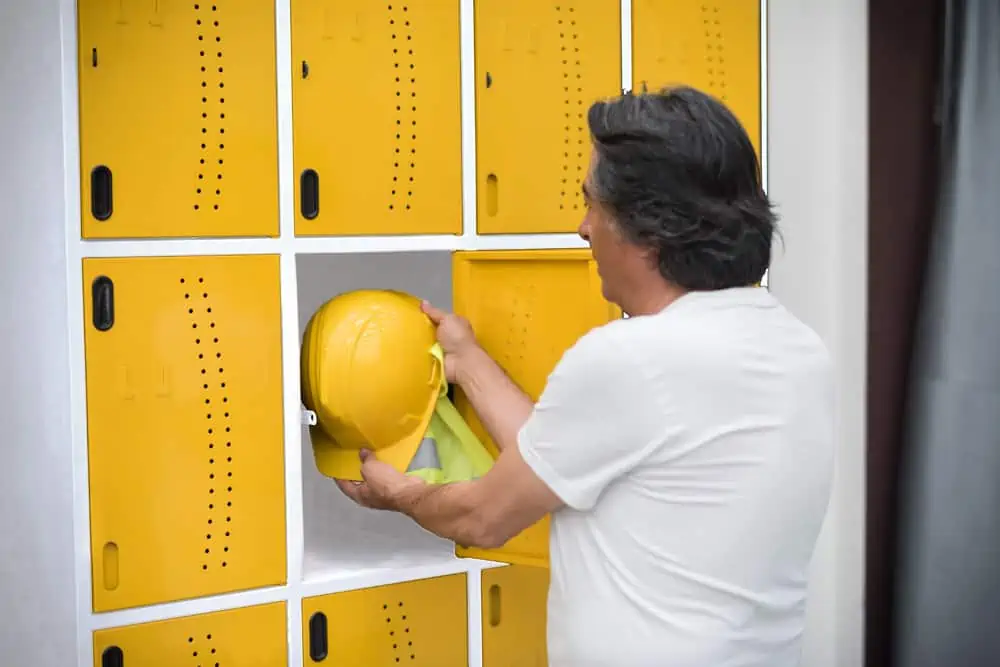 Changing rooms, also known as locker rooms are an integral part of almost every factory. They belong to sanitary rooms in connection with toilets and washrooms and serve the following purposes:
easy and quick change in and out of clothing or other apparel
safe and tidy storage of clothes and other valuables
compliance with hygiene standards through appropriate facilities
partly also during breaks as supply and rest area
Accessibility and spaces separated by gender play an important role in the design. Sufficient space for each employee and the shortest possible and safest routes must also be ensured. In Germany, the ASR A4.1, therefore, applies for orientation and compliance with legal requirements for sanitary rooms. Please check your local guidelines to ensure compliance with legal requirements in your country. This article only shows how you can easily and quickly visualize concepts for changing rooms and other sanitary facilities.
How to create a floor plan for sanitary facilities?
In visTABLE®touch you simply drag and drop objects from the catalog "Social space changing rooms" or "Sanitary" into your layout. There are typical variants of benches and lockers available you can directly place in your floor plan. To find them quickly you can use the search function in the model library or go straight to the catalog. Also, use the grid or object snapping to easily arrange a layout with proper alignment. And with the measurement function, you can create associative dimensions. That means if you change the spacing between wardrobe lockers the dimensioning will adjust automatically. In the picture below you can see also the visualization of opening paths of locker doors which can be accessed in the catalog "Swiveling ranges" for example.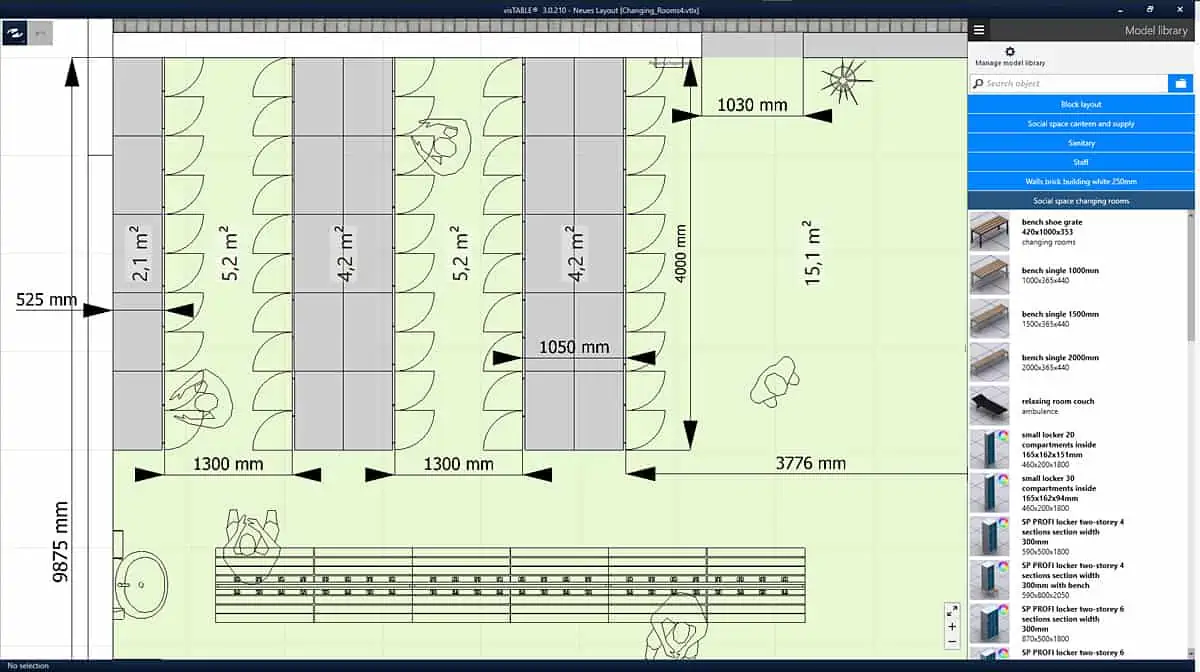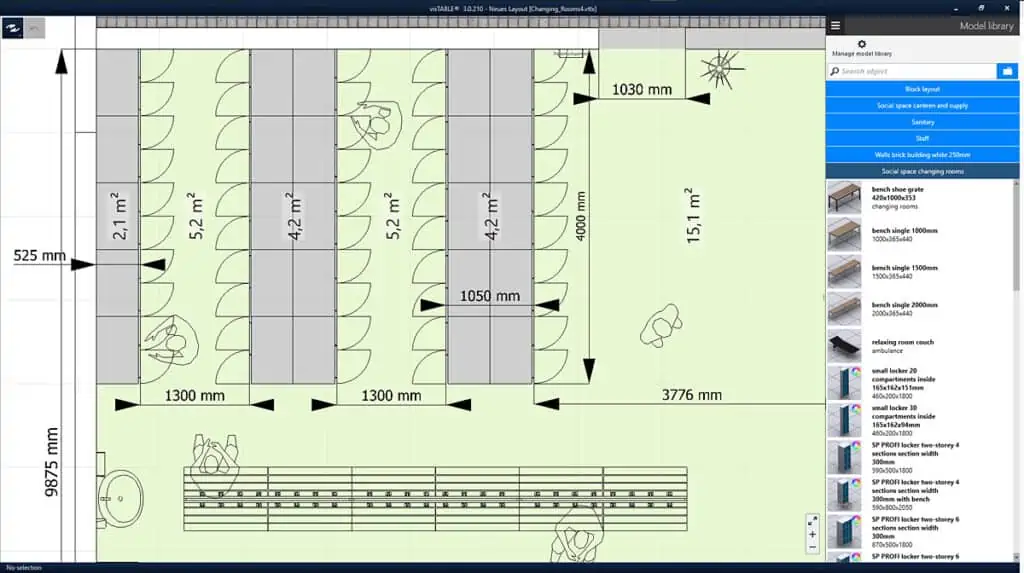 Turn on 3D visualization of your changing rooms whenever needed
When you place objects in the 2D view of visTABLE®touch you have already created a 3D visualization of the changing room layout. Now you can view your floor plan from every angle you want. That helps a lot to communicate your concept for sanitary facilities. Furthermore in the example below the locker doors were recolored to yellow to match a specific product. There are many objects in the model library that have a coloring function of parts of a model or the entire object. You recognize them by a little rainbow-colored icon in the model library (see the picture above on the right).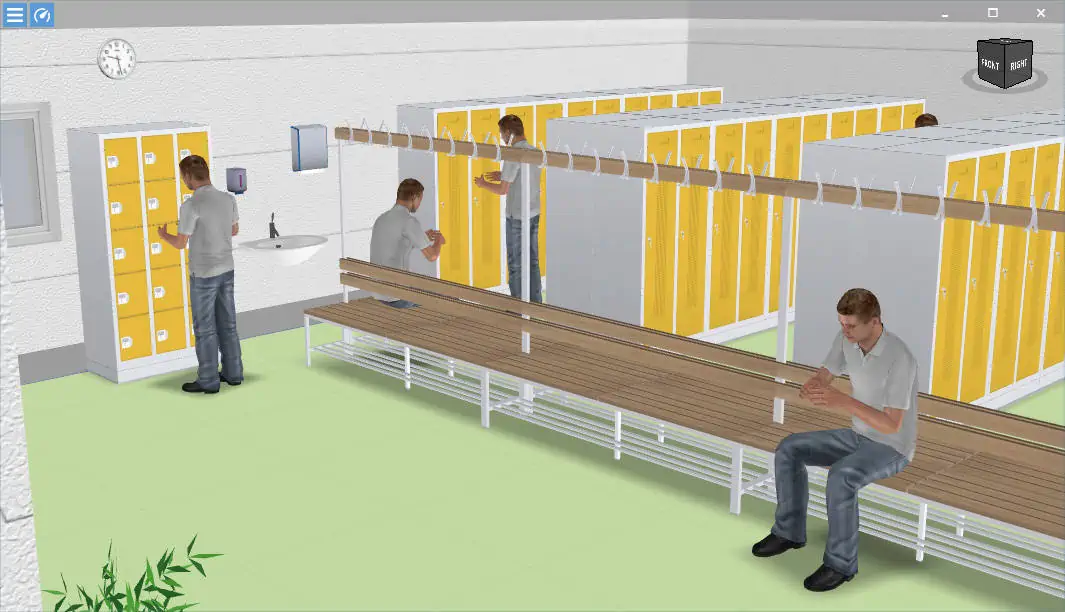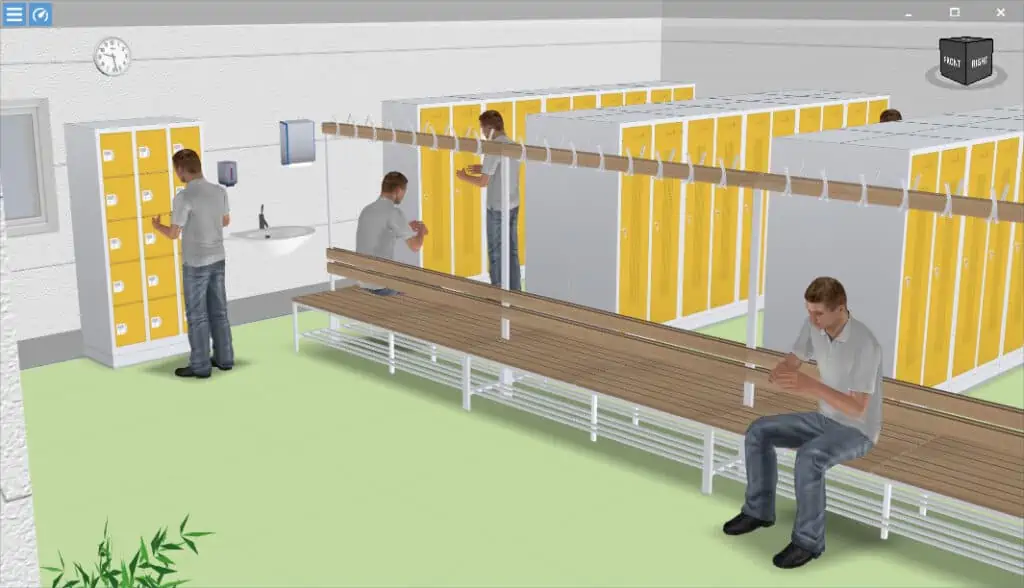 Check distances and space utilization of your sanitary facilities
If you integrate sanitary facilities distances are important for your staff and productivity. In visTABLE® you can evaluate them quickly via transport networks and material flow relations. So in the example below the distance between changing rooms and the production area is about 23 meters. Now if you change your layout the distances will be automatically re-evaluated and visualized. On the right-hand of the picture you can also see an area balance sheet that shows space utilization for your changing rooms and other areas of your layout. That helps to quickly communicate space utilization of sanitary facilities in context with other areas.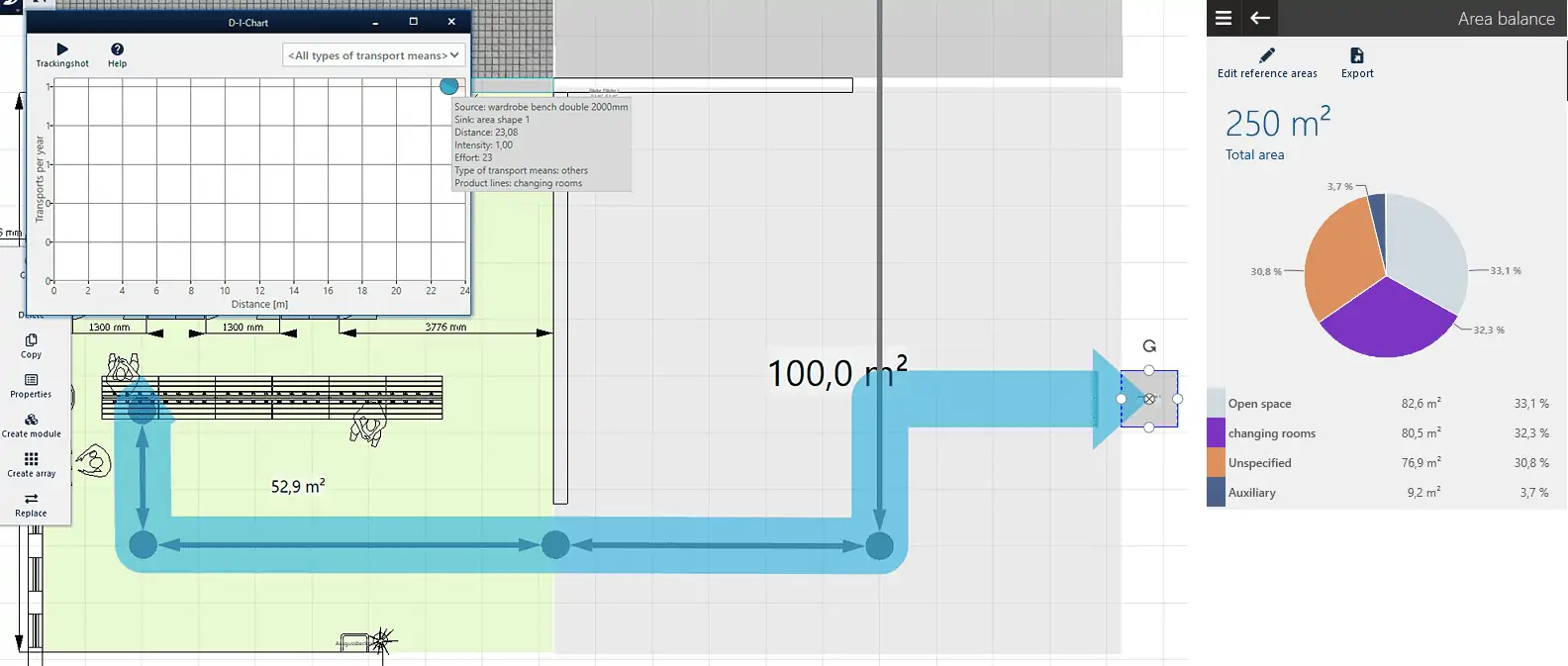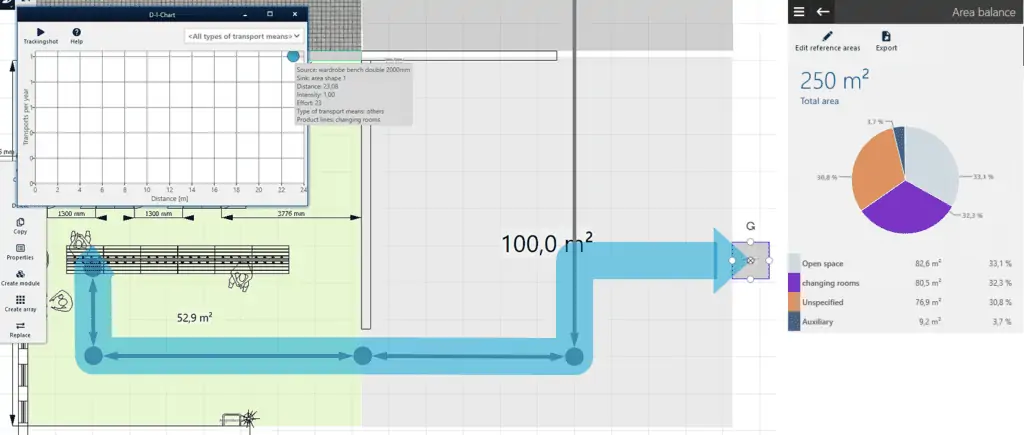 If you want to try it out for yourself, here is the trial version and don't forget to subscribe to our blog to not miss any more articles:
further articles on the topic:
Want the latest articles about visTABLE® in your Mailbox?
No problem, simply subscribe to our Blog-News!