Designing a factory layout can be a challenging and time-consuming task. It requires a thorough understanding of the manufacturing processes and a keen eye for spatial planning. In the past, factory planners would use traditional hand-drawn methods to create factory layouts. It took weeks or even months to complete. However, with the advent of plant drawing software, the process has become much faster and more efficient.
In this article, we mainly take a look at the later phase of factory planning, the implementation. You'll find a software list at the end of the article. The list consists of tools primarily used in implementation planning. But in some industries like the process industry, they are also used across all phases. Of course, factory planning phases always run in parallel to a certain extent. Thus, other software tools from the concept and detailed planning phases are also used at the same time. These tools can also benefit from plant drawing software.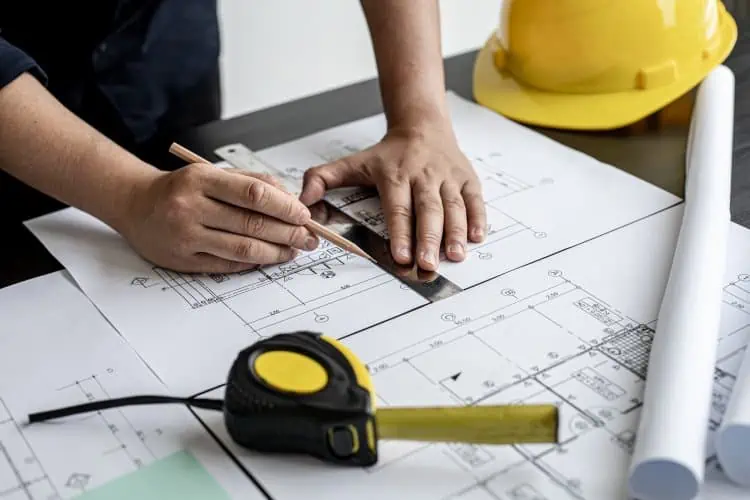 Plant drawing software is computer-aided design (CAD) software that is specifically designed for factory planning. It allows factory planners to create accurate and efficient plant layouts and models in a fraction of the time it would take using traditional methods. Plant drawing software is often used by well-trained professionals to quickly create 2D drawings and 3D models and designs for their factories. The tools allow us to experiment with different designs to find the most efficient and effective design. While plant drawing software can usually only be used by experts, there are other approaches outside of implementation planning. These tools allow to involve almost all participants in the planning, regardless of their specialist discipline and their level of knowledge. But we want to take a closer look benefits of plant drawing software in the following section:
The Benefits of Using Plant Drawing Software for Factory Planning
Plant drawing software offers several benefits that make it not just a valuable tool but also an enabler for the implementation of all planning steps before. Some of the most significant benefits of using plant drawing software include: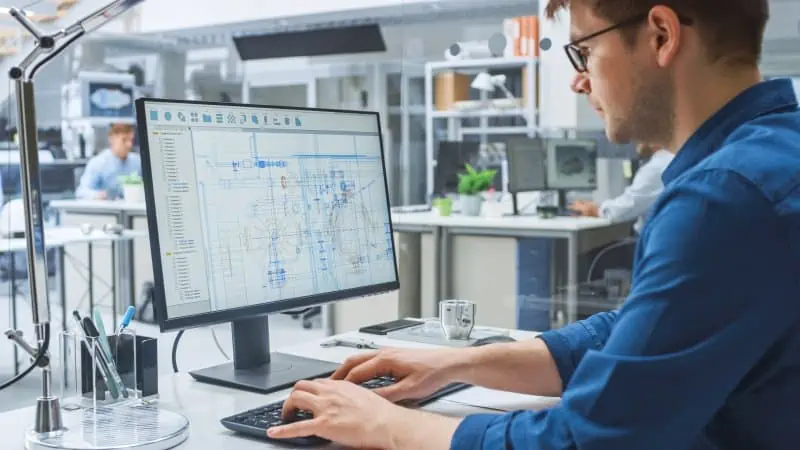 1. Increased Speed and Efficiency:
One of the main advantages of using plant drawing software is that it allows factory planners to quickly make changes and experiment with different variants of a design to find the best possible solution. With traditional hand-drawn methods, this process could take weeks or even months. But with plant drawing software, it can be done in a matter of hours or days. This allows factory planners to make changes to the layout more quickly and easily. Eventually, that can result in significant cost savings.
2. High Degree of Accuracy:
In addition to the speed and efficiency of using plant drawing software, it also offers a high degree of accuracy. With traditional hand-drawn methods, it can be difficult to ensure that all components of the layout are correctly sized and placed. However, with plant drawing software, planners can use advanced features like clash detection and interference checking. That ensures that everything is functionally designed and works flawlessly.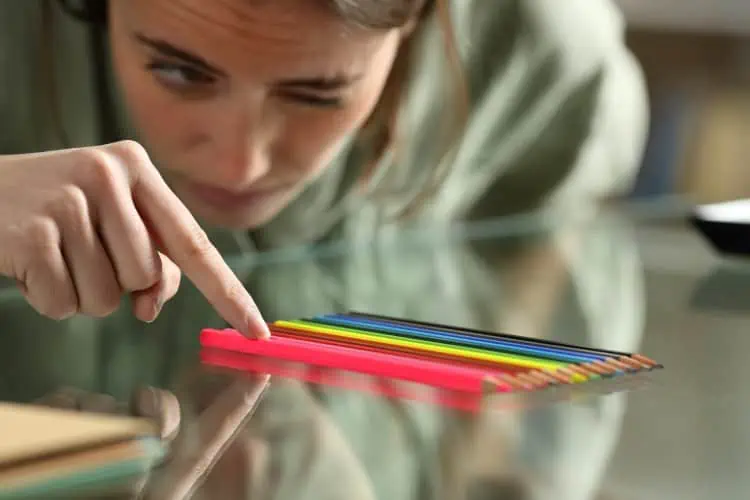 3. Collaborative Solution:
Plant drawing software is not only suitable for creating the first designs. It is also useful for making changes and modifications to existing designs together in a team. For example, if a factory needs to add a new production line or piece of equipment. Plant drawing software can be used to create and integrate it into the existing layout. This can help to minimize downtime and ensure that the factory continues to operate smoothly. Moreover, digital drawings support collaboration and communication between different departments and stakeholders. With traditional hand-drawn methods, it can be difficult to share and communicate changes to the layout. However, with plant drawing software, changes can be shared and communicated to different stakeholders. That can help to ensure that everyone is on the same page.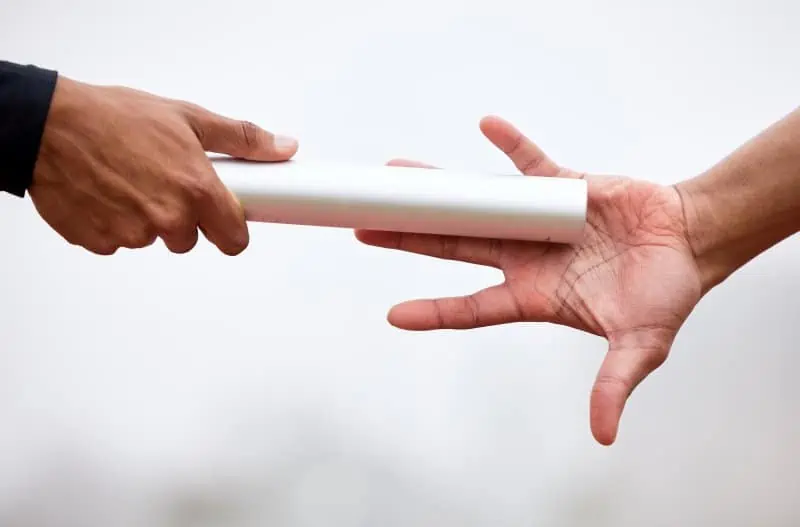 Collaboration on a personal level is diminished to a certain extent as soon as it goes into detail. You can observe this, particularly in the implementation planning. Here, trained CAD experts take on complex subtasks, which they then execute independently. Plants or parts of them are then designed in detail and later checked again in the overall layout. For that kind of collaboration, certain rulesets should be integrated into plant drawing software to be properly executed among stakeholders. That is a mandatory requirement because of the high complexity and interdependencies of plant models in the implementation phase.
In contrast, in concept design direct communication and frequent team workshops are vital for the success of a planning project. That means in earlier stages suitable software is needed. Here, plant drawing software often plays just a minor role. In order for collaboration with digital tools to be really successful, a certain discipline and organization is always required. Software is always just a part of the equation.
4. Improved Visualization:
Plant drawing software allows factory planners to create 3D models of their factories. That enables the visualization of their ideas and designs. This gives not just a preview of what it will look like later in real life. For example, this can be extremely beneficial for understanding the process flows via P&ID diagrams throughout the whole plant. So you can identify bottlenecks, and optimize pipeline networks with all crucial control elements. Visualization is also often used for clash detection and troubleshooting in areas with high packing density. See the picture below.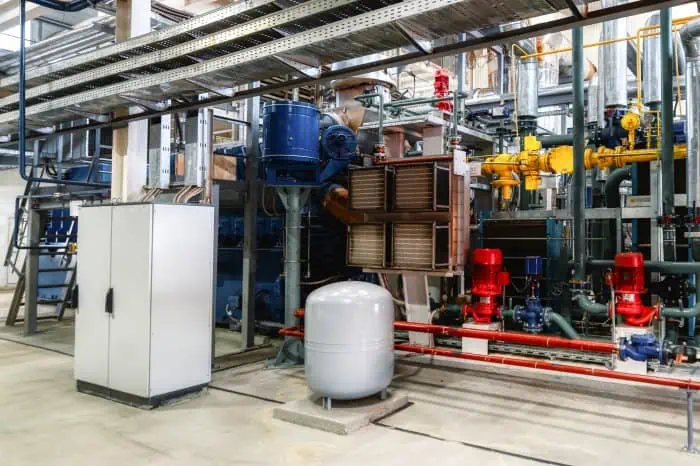 5. User-Friendly Interface:
Plant drawing software typically has not a user-friendly interface that is easy to navigate. This is especially true for users without CAD knowledge. This is the nature of the discipline in the implementation phase. Very complex and complicated tasks need to be solved by industrial engineers. These tasks cannot be fully automated and just simplified to a certain degree by software currently. This makes it often just accessible to a few CAD experts. They are key for the results, data exchange, and communication among different stakeholders.
In contrast, there are software tools in earlier stages of factory design. They can have a user-friendly interface as shown in the picture below. These software tools must allow a very high frequency of changes at the factory and area levels. Ultimately, these lay the valid foundations by means of concepts and fine layouts for the later detailed execution in plant drawing software.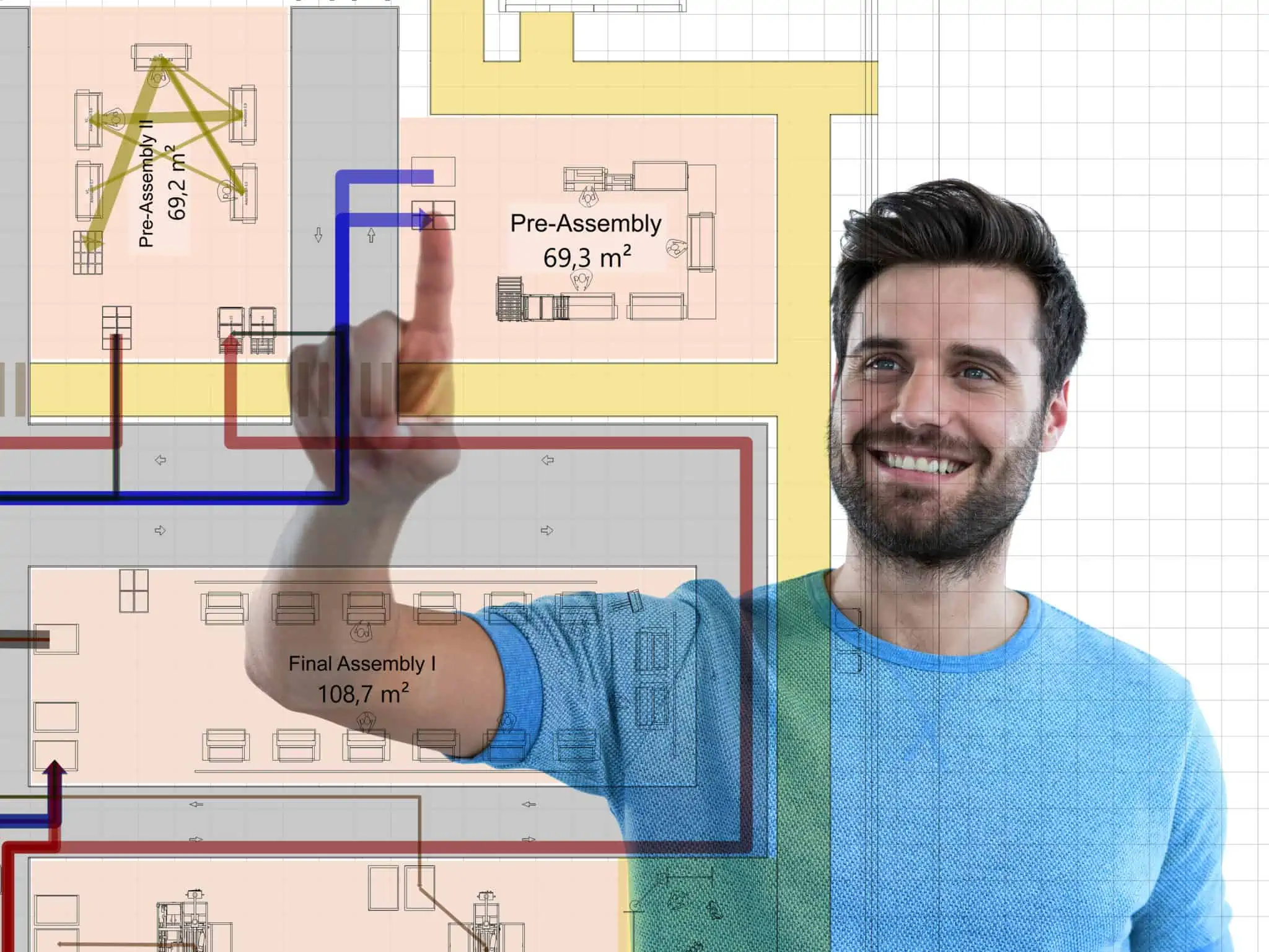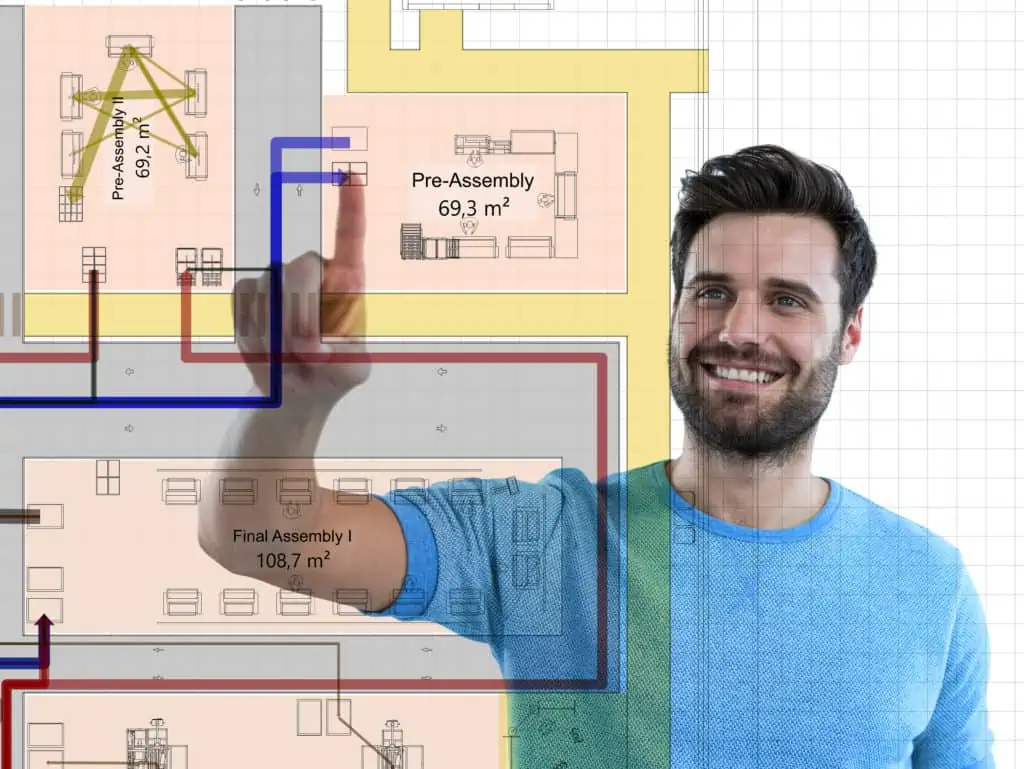 10 important plant drawing software tools
Plant drawing software plays a crucial role in the design and planning of manufacturing facilities. It enables engineers and designers to create accurate 2D and 3D models of the plant. That includes all its equipment, piping, HVAC systems, and other components. There are many different plant drawing software tools available on the market, each with its unique features and capabilities. In the following section, we will provide a rough overview of 10 important plant drawing software tools used in the context of factory planning. Because the spectrum of software tools in factory planning is very extensive, we can only name a few examples here. Software providers often offer many different tools and modules under the same name or brand for different purposes.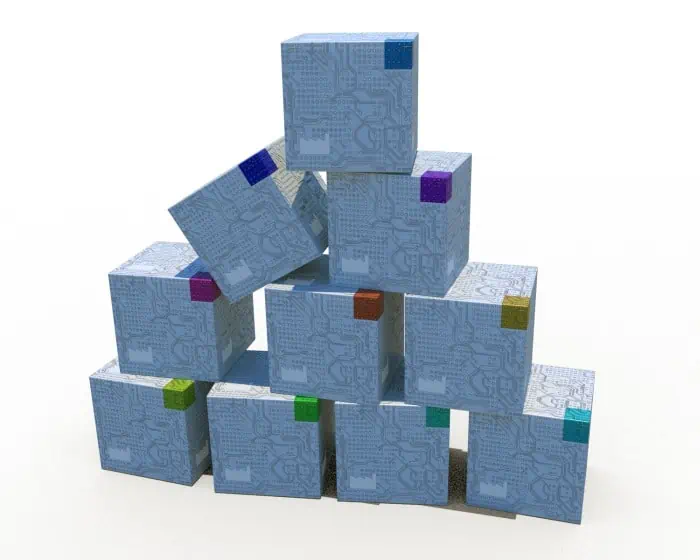 1. Smap3D Plant & Design & SolidPlant 3D
Smap3D Plant Design is an add-on for the CAD systems Solidworks, SolidEdge, Inventor or is used as a stand-alone solution. It offers integrated 2D/3D plant and piping design. The basic modules P&ID, 3D Piping and Isometric are offered.
SolidPlant 3D is an add-on for Solidworks. It provides manufacturer catalogs of pipe components, pumps, valves etc. which are controlled by an SQL database.
2. SolidEdge (P&ID Design, Piping Design)
According to the software provider, the CAD software offers automated 3D piping design and plant design with 3D parts libraries and Isogen® output. The latter generates isometric representations of pipelines and is responsible for data exchange between other modules and software tools.
3. AutoCAD MEP- und Plant-3D-Toolsets
MEP stands for "Mechanical Electrical Plumbing" and is aimed at planners for building services. Plant 3D is specially designed for the creation and integration of P&IDs in a 3D model in plant engineering. MEP as well as Plant 3D are special toolsets or integrated add-ons for AutoCAD.
4. CADWorx Plant
As an add-on for the CAD system BricsCAD or AutoCAD provides 3D plant design and plant automation. In addition to planning pipelines and cable routes, the software is also used for collision checking, flow diagrams, and Isogen® output.
5. AVEVA E3D Design
E3D Design is a comprehensive 3D design solution for the plant, marine, and energy industries. The software works with other solutions such as AVEVA Unified Engineering. E3D Design will replace PDMS in 2024.
6. OpenPlant
OpenPlant is a comprehensive solution for plant design, which includes various modules. One of them is Modeler. The module is specifically intended for the design of piping, HVAC (heating, ventilation, air conditioning), and mechanical and electrical equipment.
7. M4 Plant
The software offers various modules for 3D plant design, including piping, steel construction or ventilation technology.
8. Intergraph Smart 3D
Smart 3D is intended to support the planning of plants, shipping and material handling equipment. But it also assists in the subsequent operation of the plants.
9. CADMATIC 3D Plant Design
3D Plant Design is intended, among other things, for the creation of 3D plant layouts including pipes and ducts.
10. CADISON 3D Designer
3D Designer supports, among other things, the planning of plants, piping plans and steel construction.
It should also be mentioned, there are also some region-specific solutions like EYECAD in Japan.
Conclusion
Many of the software tools mentioned also interoperate with each other on the data side via various interfaces. Plant design as part of factory layout planning requires a tailored mix of plant drawing software, especially for larger projects. The resulting 3D data can also be useful for other tools in other planning phases. Thus, visTABLE® also partly uses these 3D data sets from plant design software in layout planning. These usually provide a very accurate model for area planning in the later stage of fine planning. Detailed 3D data can also be of importance for the determination of material flow tie-in points.
In conclusion, there are many different plant drawing software tools available on the market. Each one has its unique features and capabilities. When selecting a plant drawing software tool, it is important to consider the specific requirements of the project.
Related topics:
What is the right app, CAD system or planning software and when?
Utility analysis for the selection of planning software
BIM Software in Factory Planning
Want the latest articles about visTABLE® in your Mailbox?
No problem, simply subscribe to our Blog-News!