Endress+Hauser Maulburg develops and manufactures level and pressure measuring instruments and is responsible for the Inventory Management Solutions business area. The sites in Stahnsdorf (near Berlin) and Kassel develop and produce components. To be close to customers worldwide, affiliated sites such as Greenwood (USA), Aurangabad (India), Suzhou (China), Yamanashi (Japan) and Itatiba (Brazil) are responsible for customer-specific final assembly abroad.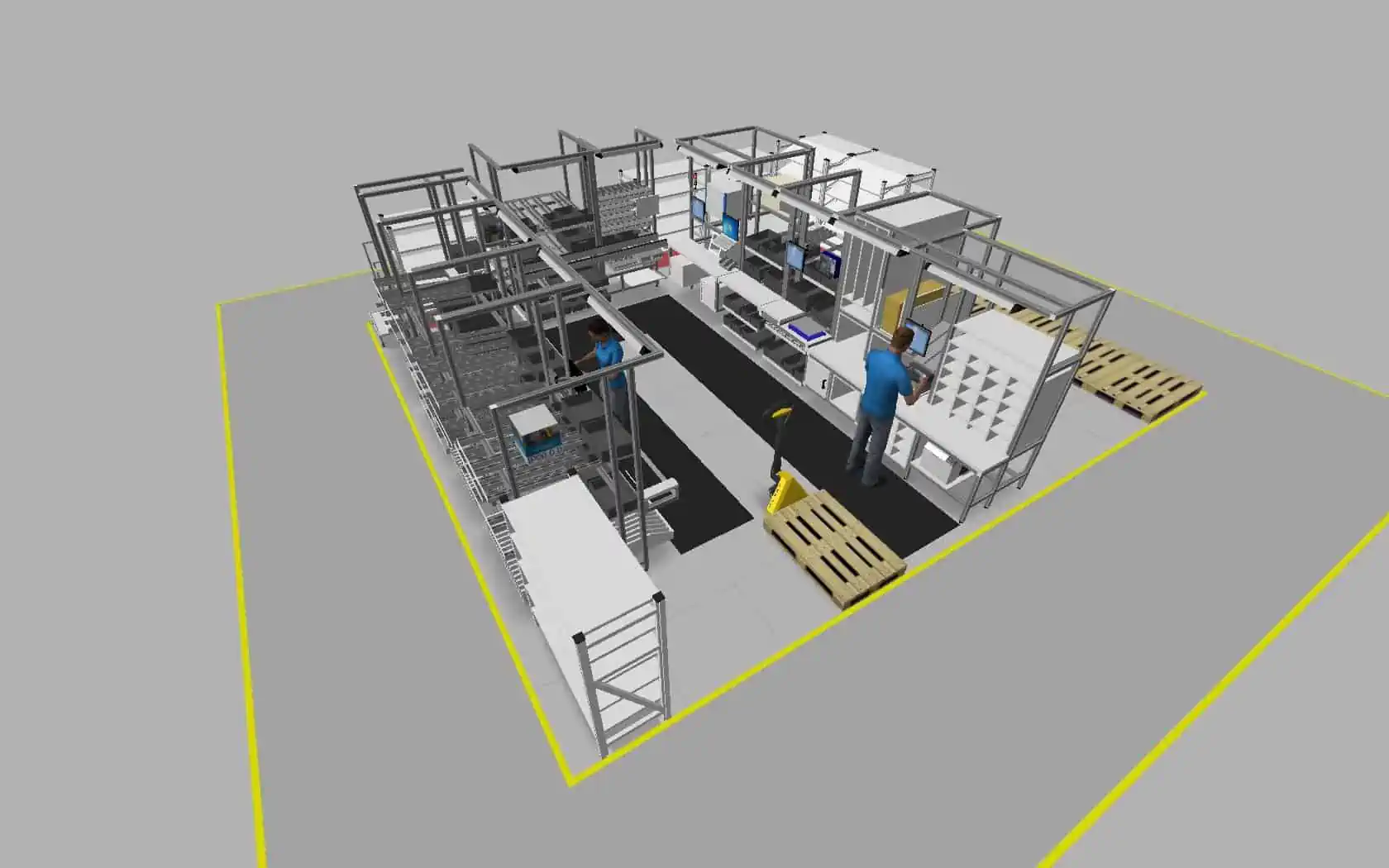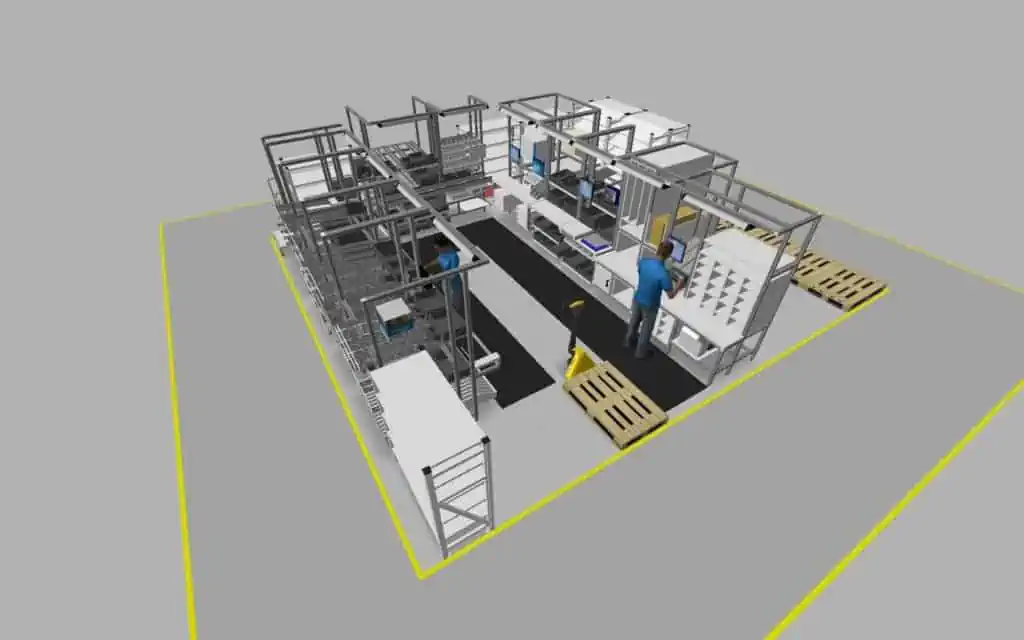 Continuous optimization of assembly processes with visTABLE®
Thanks to simultaneous engineering and critical chain project management, the planning cycles for new products at Endress+Hauser Maulburg are becoming ever shorter. Despite the enormously high complexity of the products with millions of variants, final assemblies are realized in the sense of flow production with the shortest delivery times. This requires continuous improvement of the production processes and thus also of the layouts.
The CAD program previously used was relatively time-consuming to operate and did not provide any tools for evaluating and comparing layout variants on the basis of key figures. The goal was to replace this 2D drawing program with an easy-to-use layout program. At the same time, a 3D representation was to be implemented in the future plans in order to be able to generate management-optimized views of the future production areas. The production planning department shortlisted several CAD programs and decided on visTABLE.
"With this tool, we have taken an important step forward in our layout planning."

– André Kürzel, Head of Production Planning Maulburg
Communicate better with visTABLE® solutions
System-supported optimization of Material Flows
Endress + Hauser now uses visTABLE for the planning of all production areas. In particular, visualization and system-supported optimization of material flows were not possible before.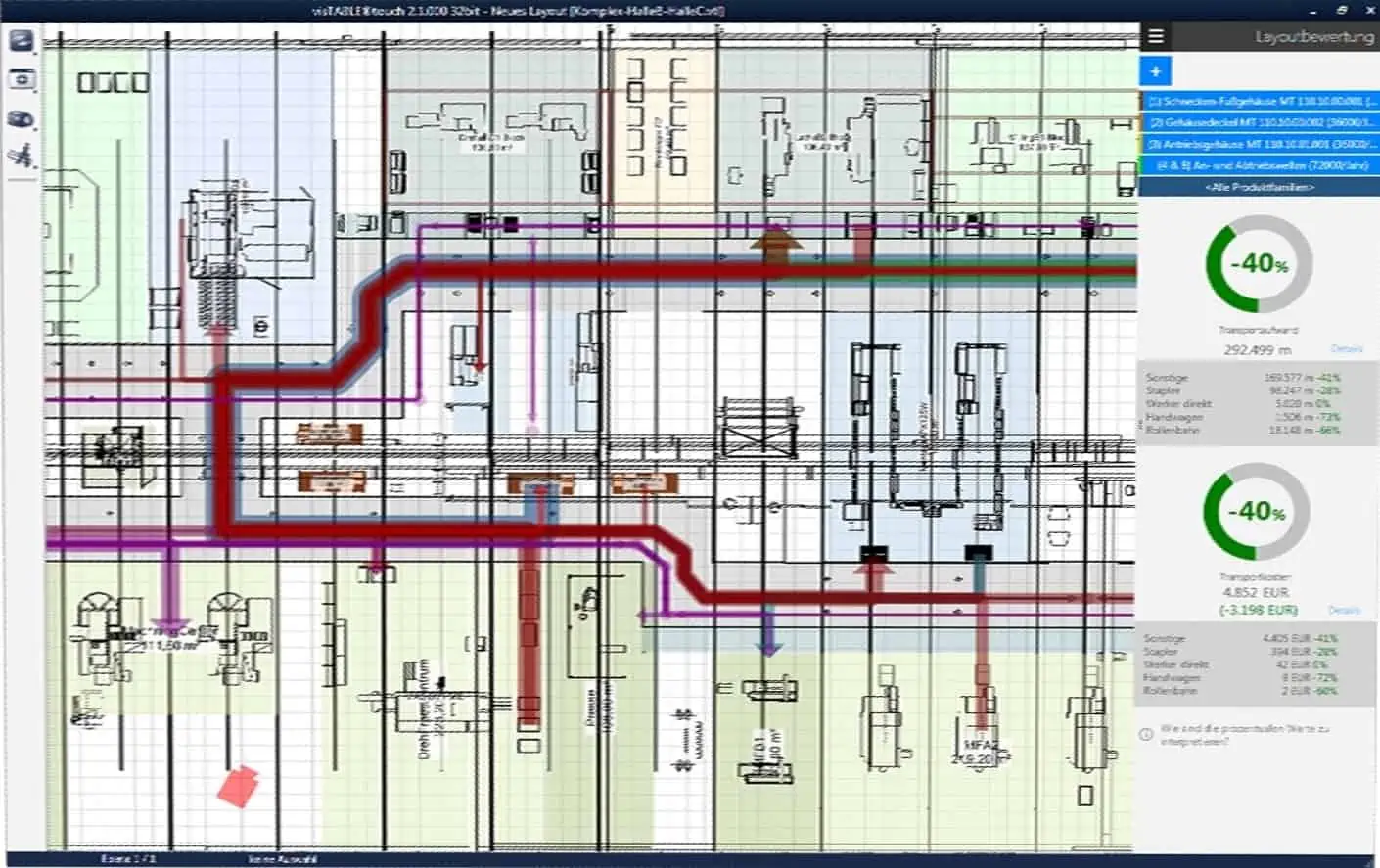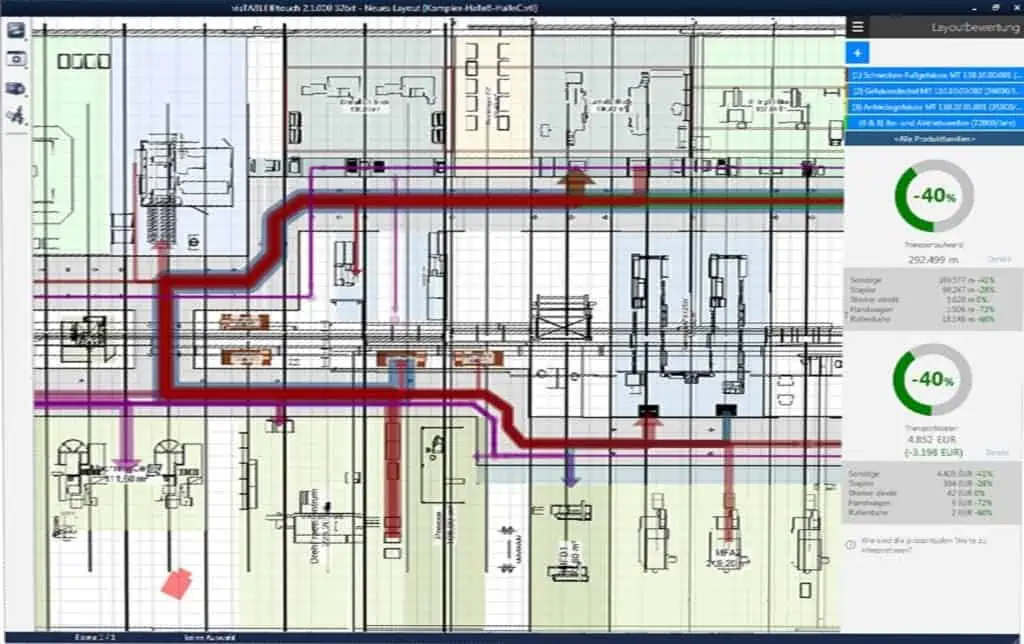 The simple approach of visTABLE, the associated structured procedure and the evaluation of transport costs at the push of a button convinced us. This enables an objective evaluation and also a direct comparison of variants.

– André Kürzel, Head of Production Planning Maulburg
In addition to the quality of planning, the speed of planning has also increased. The easy-to-use program helps planners and managers at Endress+Hauser make informed decisions faster for a better design of your factory.
Present convincingly
Almost all layout plans now exist three-dimensionally. In the beginning, we were mainly supported by interns.

– Mario Nagliato, Production Palnner and Project Manager for the implementation of visTABLE in Maulburg
The plavis GmbH has taken over the modeling of complex plants. Based on photos or technical drawings, models were created in a short time, which we could use directly.

– Andreas Augustin, Production Planner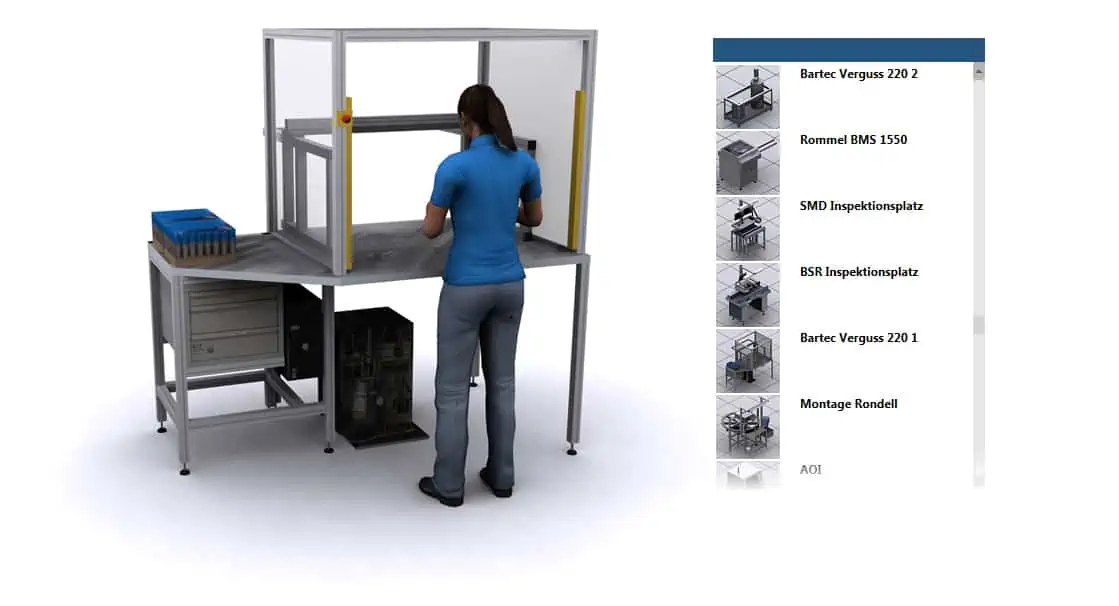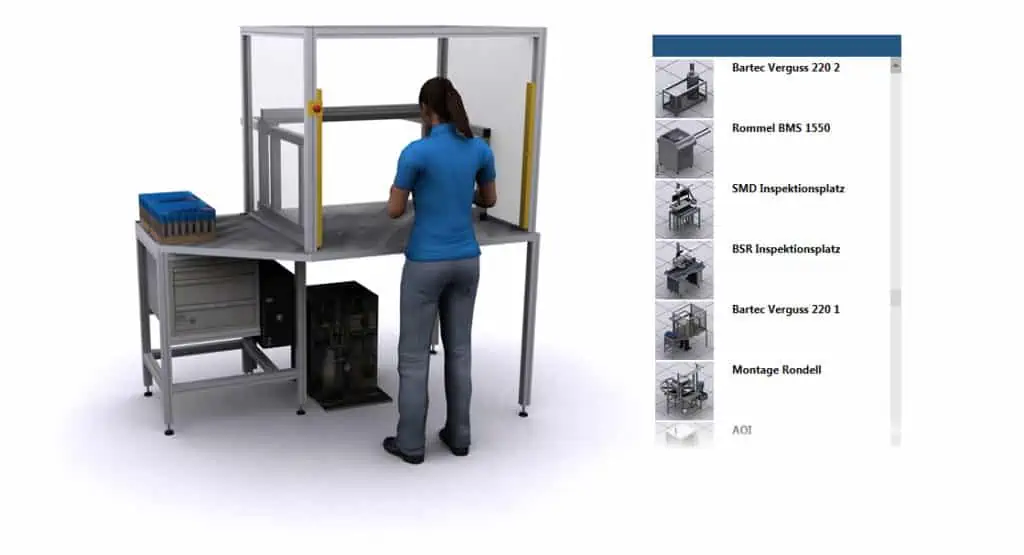 The resulting model catalogs with planning objects offer realistic-looking factory equipment and are optimized for lag-free display.