Fresh on the table! – The factory model for this is created in visTABLE®
How do you get new menus for many different tastes created every week and delivered with freshness guarantee in the respective country? This is the question HelloFresh asks itself when planning each new international site, like in New Zealand. Because before the actual product itself, the finished Cooking Box with fresh meat, vegetables and spices, there is the factory, which must produce the required quantities of these boxes in the desired time. So how do you plan an optimal arrangement of the required kitting (ingredients) and assembly lines (menus)? Where do you place a warehouse, where is a cold store best to meet these logistical challenges?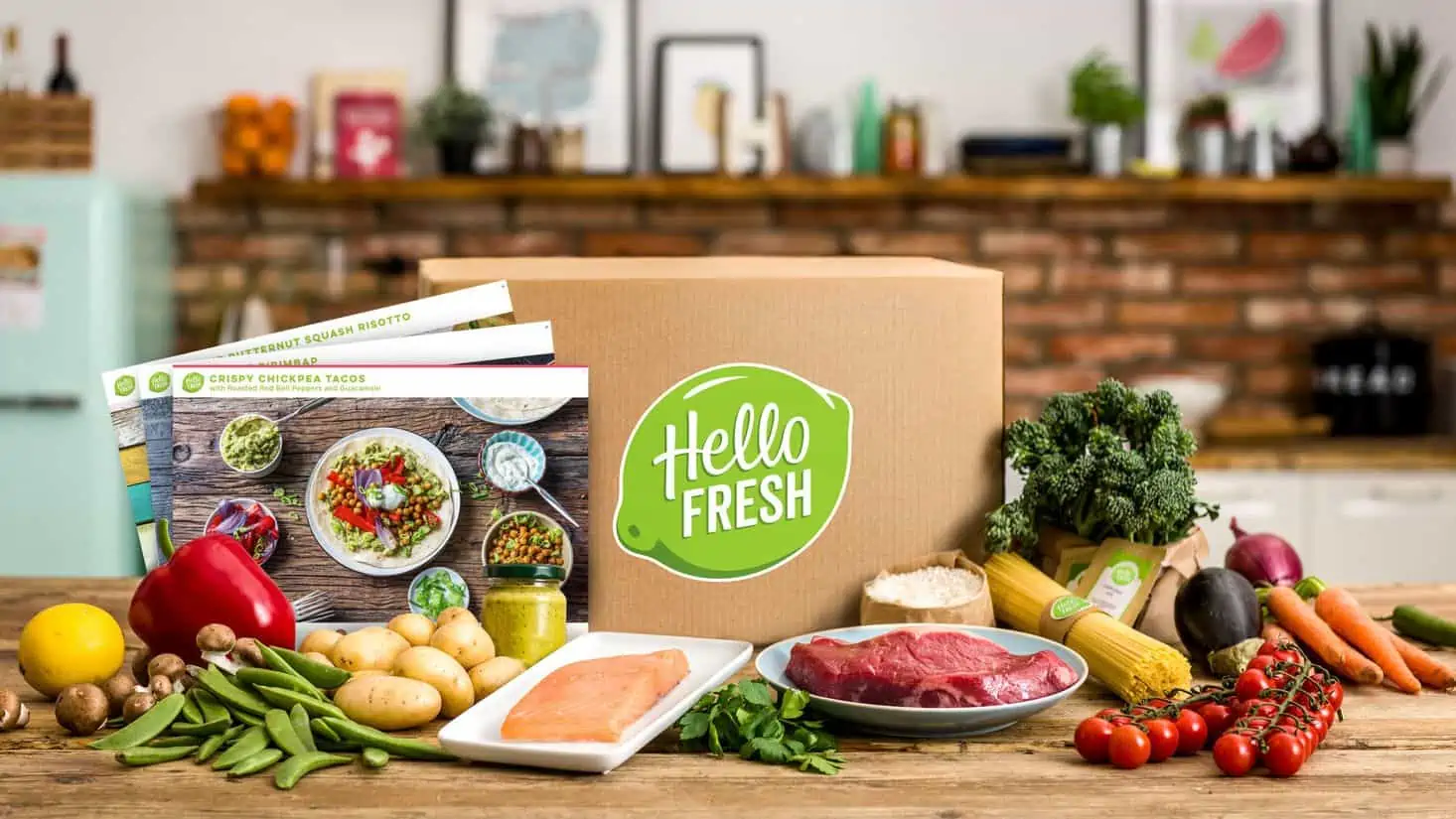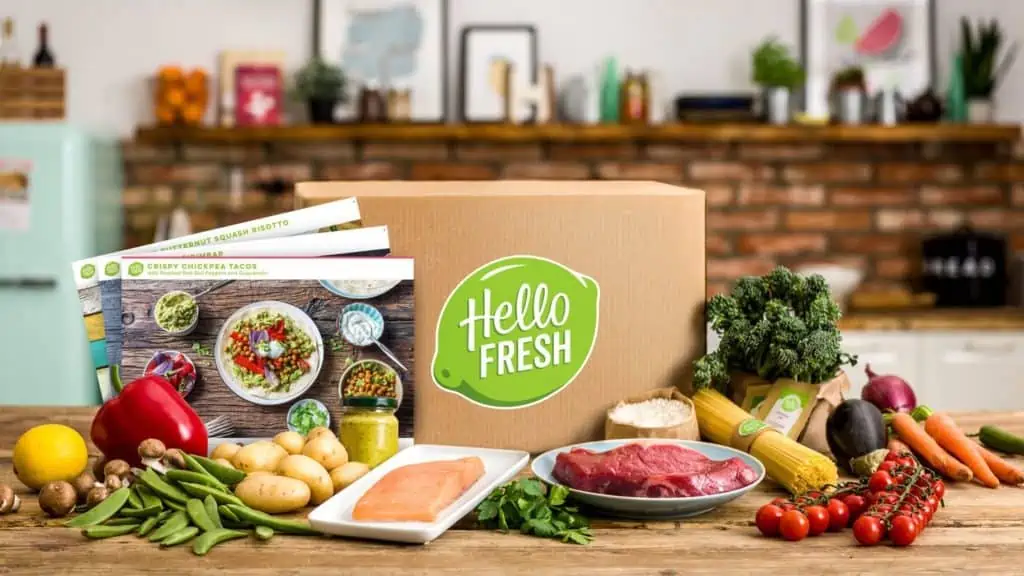 HelloFresh is the leading global provider of fresh food at home. We aim to provide each and every household in 13 markets with the opportunity to enjoy wholesome, homemade meals with no shopping and no hassle. HelloFresh now delivers 69 million meal kits to over 2.6 million customers (based on Q3 2019 figures). HelloFresh is the leading global meal kit provider, continuously growing its leadership position. Website: www.hellofresh.com

"The material flow, volume flows, transport costs were previously calculated in a very time-consuming way with spreadsheets and were hardly visualized. Arguments in favor of a particular placement of equipment in the factory were often difficult to communicate. We therefore looked for better software solutions." explains Felix Riedel

Felix Riedel (Director Operational Excellence of HelloFresh)
In addition to the material flow, the space requirement in relation to the required capacity (menus per week) also plays a decisive role. Only if the required area capacity is reached, the factory can be operated economically.
Communicating solutions
Optimal arrangement of the layout without CAD knowledge
In the beginning, HelloFresh creates a first rough concept, a block layout in 2D. In February 2019 the planning for the new site in New Zealand started. Based on the planned production program, the type and number of equipment with the necessary processes were determined and quickly visualized by blocks in visTABLE®touch.
"It's great that you don't need to have much previous knowledge of CAD to create a layout plan. The simplicity is true to our brand, no overload with hardly used functions!" says Riedel
HelloFresh uses the standard libraries of visTABLE®touch with about 1,500 models and also self-made modules that can be configured and used with standard components and within the factory model.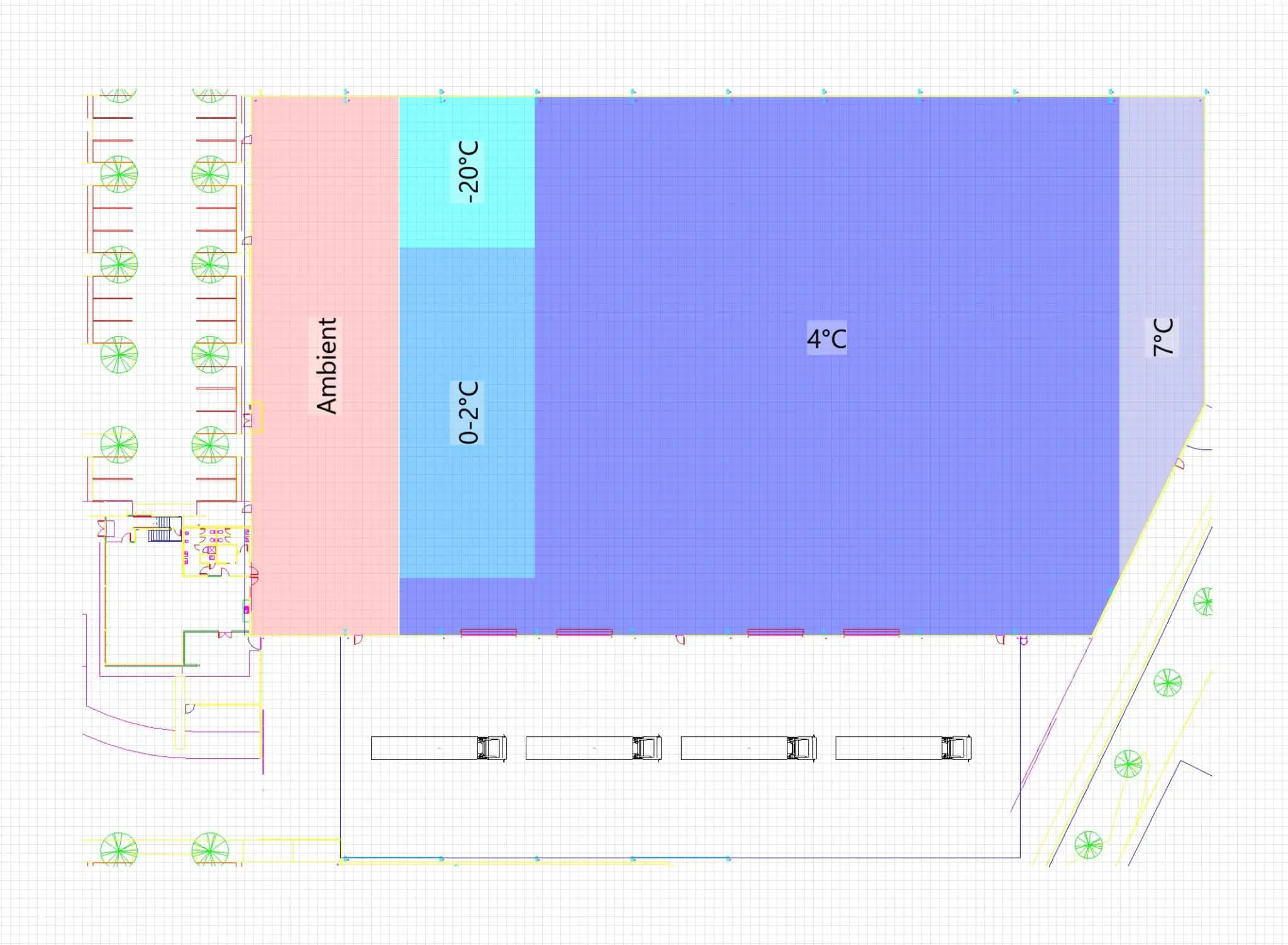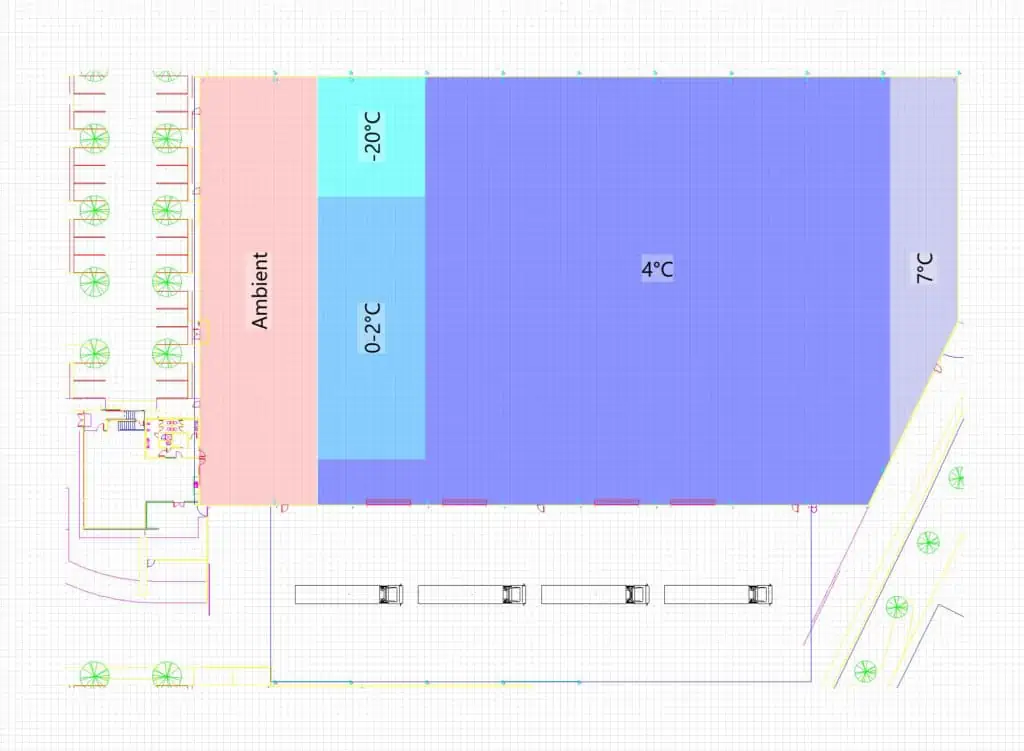 Planning in tandem with the architect
It is not uncommon for production-related aspects to be neglected, such as the flow of materials due to construction specifications, a historically grown building or dominant demands from the construction department. Not so with HelloFresh, the flow in the factory must be right!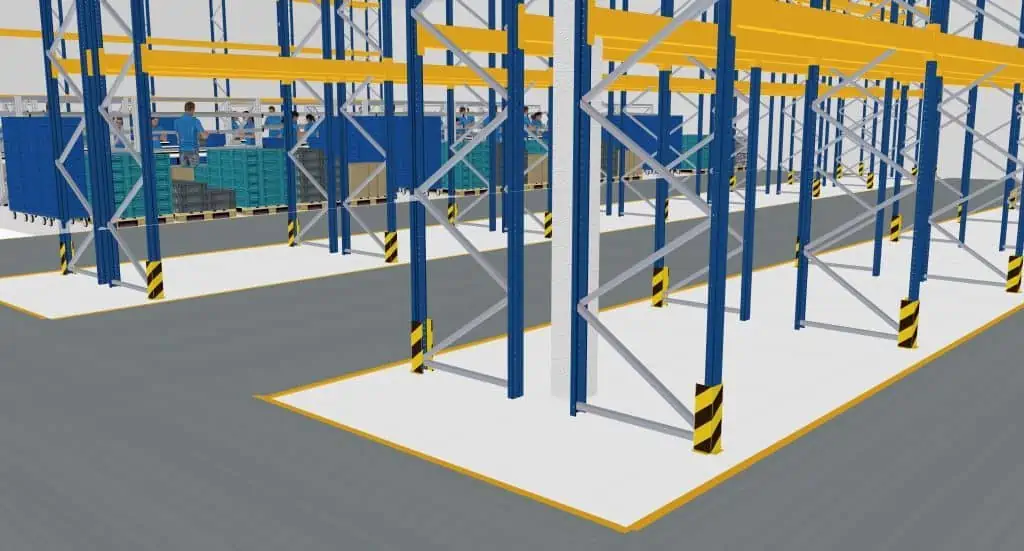 "Walls of cold stores are arranged in such a way that they not only meet architectural, static requirements, but also make sense in terms of production technology." explains Riedel.
Multifaceted concept layouts
In order to find the best possible solution in a short time, 2-3 main and many more sub-variants of block layouts with KPI's for transport and space requirements are evaluated and compared with each other at the push of a button. This possibility has only become possible for the company with visTABLE®touch.
"The simple 3D visualization helps us in communication on all levels, from COO to production manager." says Riedel
Once the basic orientation is clear, detailed planning begins. In line design, the areas for the new location are refined, blocks are exchanged for concrete detailed models.

The company uses the possibilities of importing CAD data (external data from equipment suppliers) and mixing it with standard components to create new modules for the mapping of standard workstations. For the detailed planning phase, detailed models have been created by the company itself, which can be used again and again. These include, for example, shelves and tables with integrated space requirements for employees, pallets and trolleys in different layout generations. This standardization simplifies planning considerably.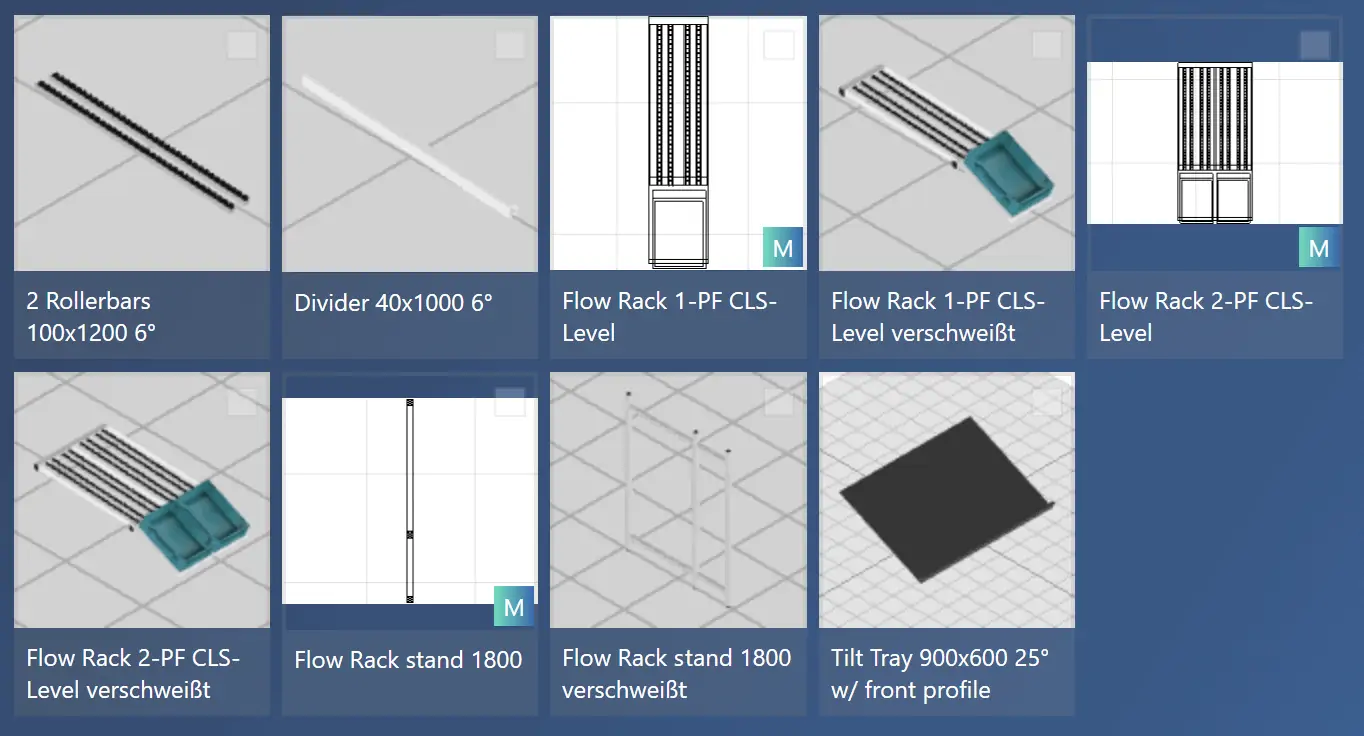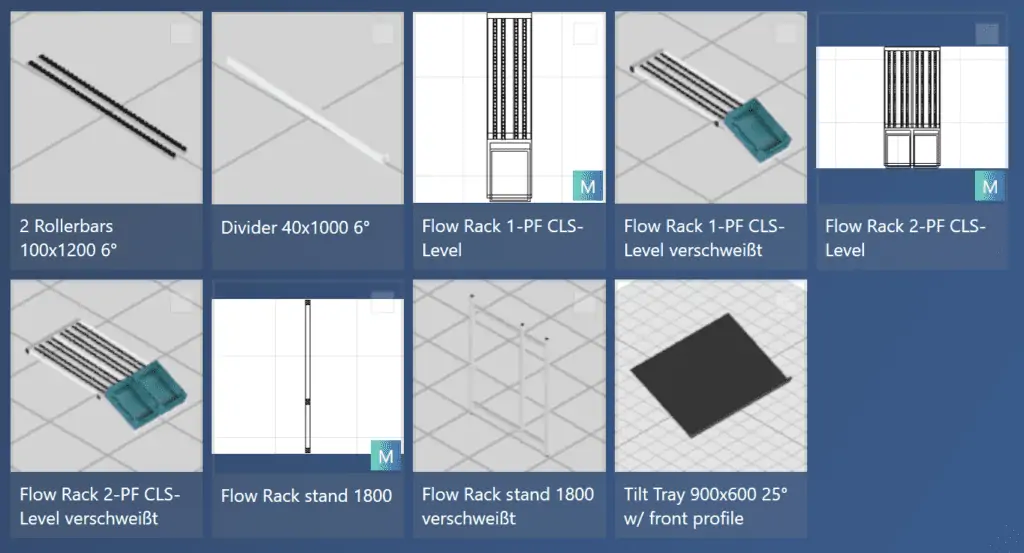 Flexible factory model
The company has already planned three international locations with visTABLE®touch. This illustrates once again the challenges that the still relatively young company (founded in 2011) faces in order to meet the strong demand. The associated factory model must also be able to cope with this change, whether in new or overplanning in daily business.
"The technologies and tools used must function efficiently on an international scale. visTABLE® supports us here especially in factory design and material flow." says Riedel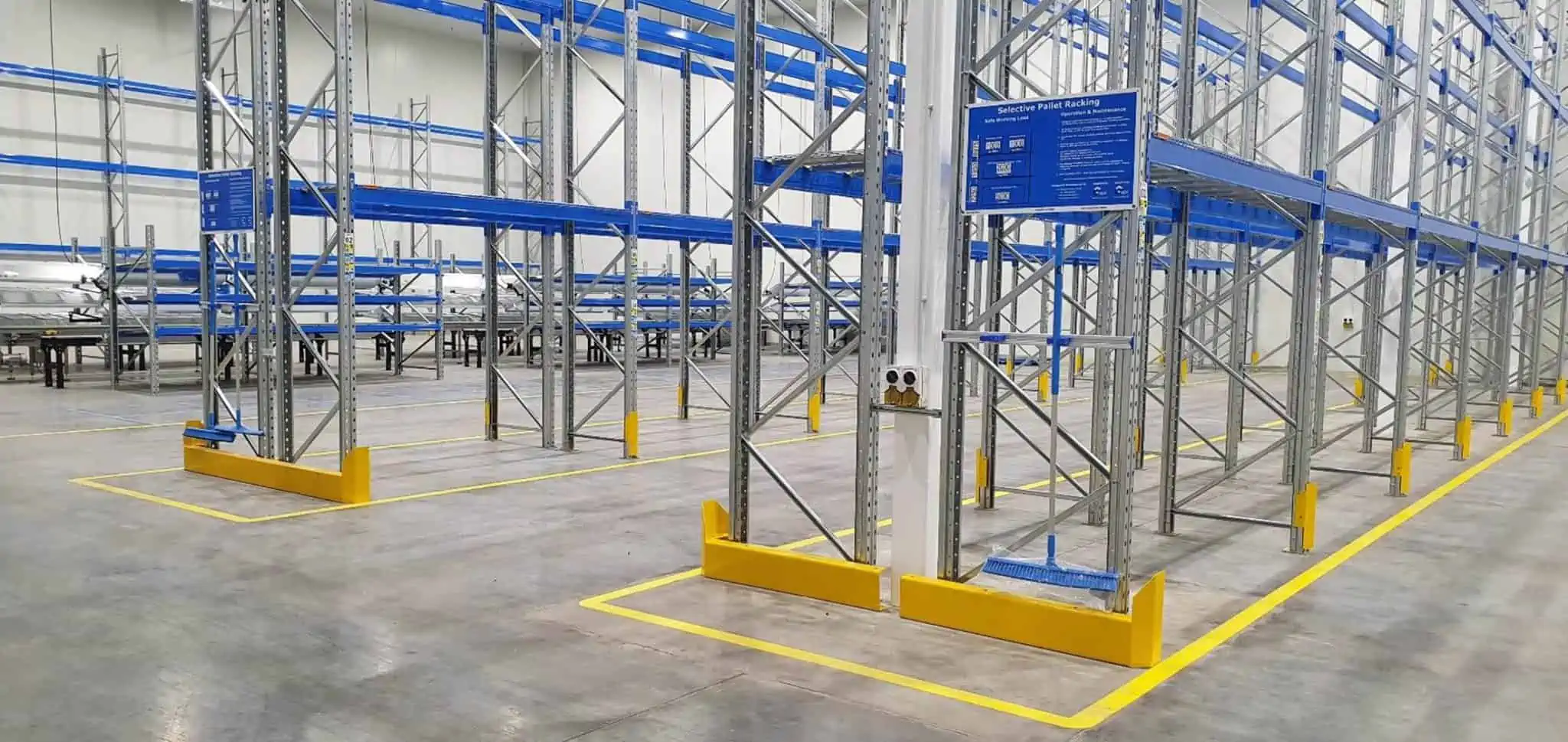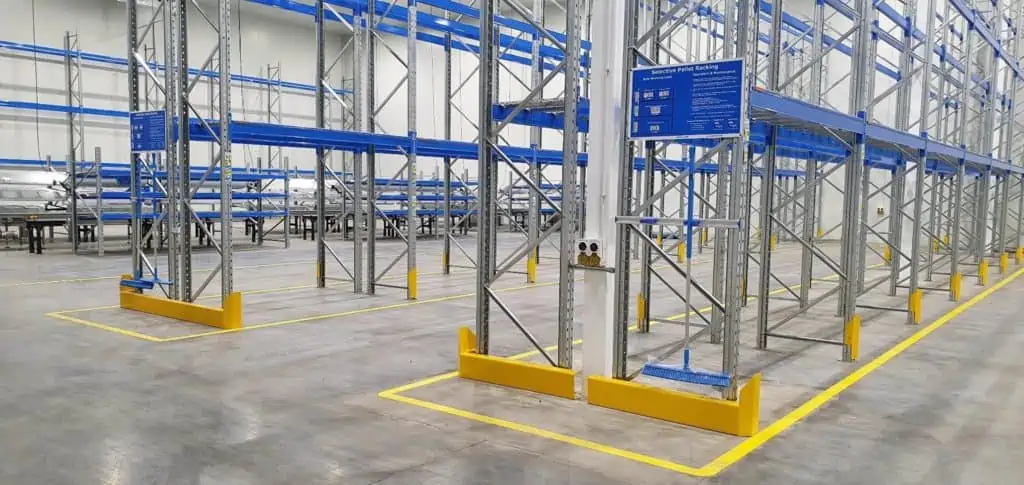 Words of thanks
We the plavis GmbH would like to thank HelloFresh SE in particular for important information from the practical use of visTABLE®touch and wish them continued success in international projects.
If you want to convince yourself of the possibilities of the software, please use the free trial version of visTABLE®touch in the link below.