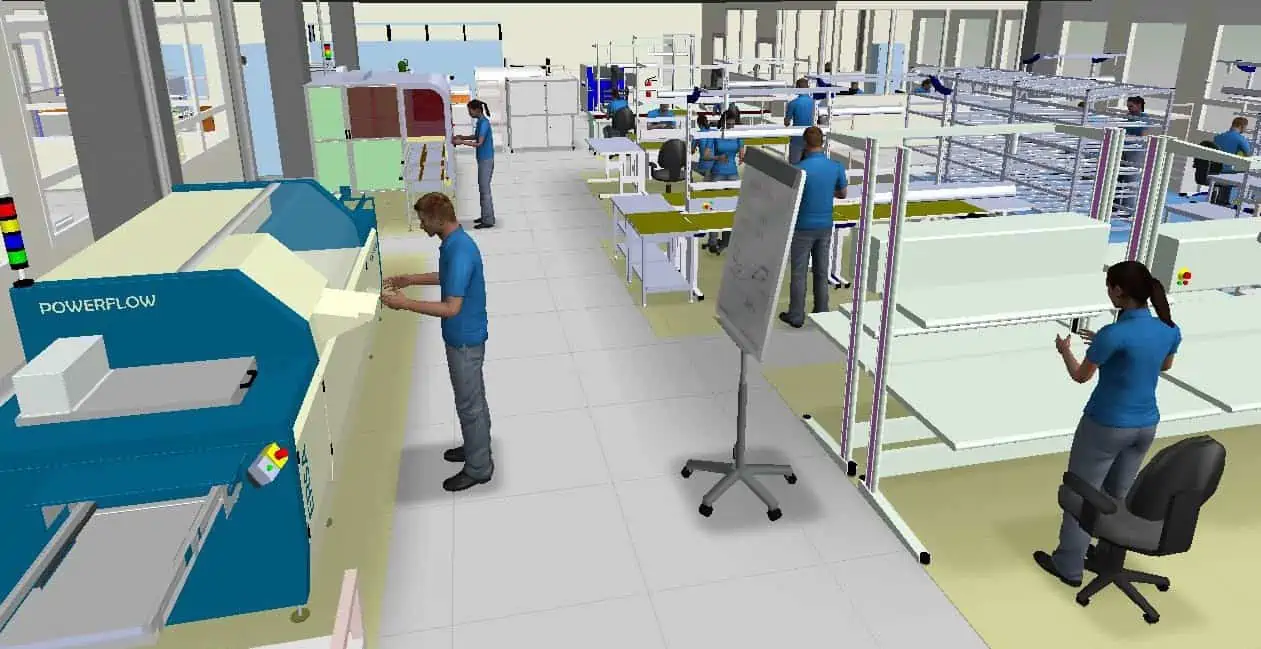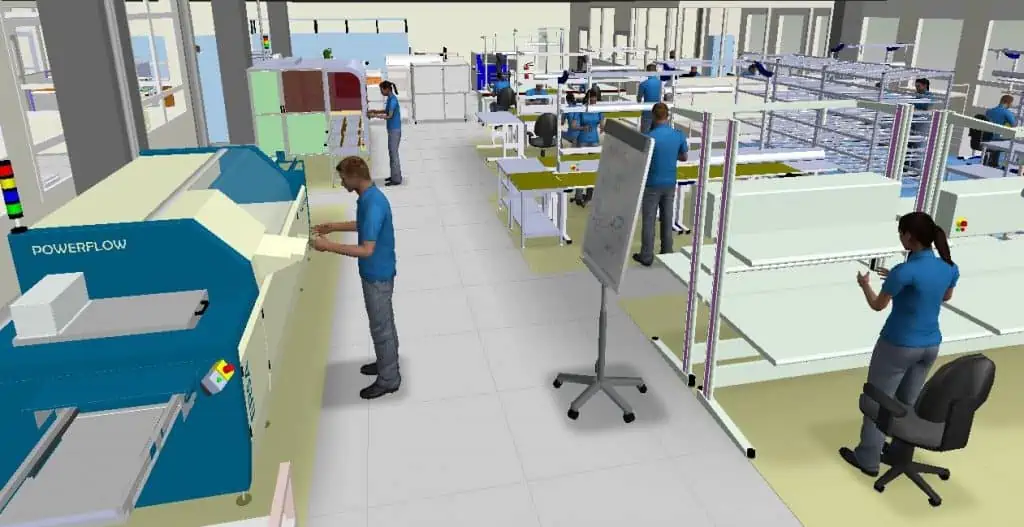 Sorin S.p.A. is a manufacturer of medical technology with production sites in Canada, the USA, Brazil, France, Italy, and Germany. In Munich, heart-lung machines, autotransfusion systems, and hypothermia devices are developed and manufactured at Sorin Group Deutschland GmbH.
Due to increasing quantities, new products, and an expanding vertical range of manufacture, a fundamental reorganization of the factory in Munich was necessary. Until then, the layout planning of all production areas was based on simple 2D models that were printed out, cut out, and manually shifted on a layout that was also printed out until a subjectively optimal layout was achieved.
Benefits of using visTABLE®
Significantly reduced planning effort due to intuitive operation of the visTABLE® software
Simple and fast comparison of different layout alternatives
Valid results due to material flow simulation
Increased acceptance of the new layout planning by employees and workers due to the clear 3D visualization
The aim was to fundamentally optimize the simple but inefficient and inaccurate planning process for layout changes.
Above all, the less than accurate results, which were not based on accurate figures, led to long discussions and increasingly became a problem. Stephan Süß, responsible for lean manufacturing, looked for a suitable software solution in 2012. A first test of visTABLE® was very convincing due to the software's ease of use. Since neither the benefits nor the potential effort for digital planning were known, it was decided to make use of the visTABLE® pilot package first.
Design for a target layout
The production area selected for the pilot project has an area of approximately 750 m² and includes several systems for blank production as well as numerous manual workstations for assembly activities. Florian Gernbeck, responsible for project implementation, first created a three-dimensional representation of all the relevant inventory and the building envelope using SolidWorks. It was gratifying to see the willingness of many plant suppliers to release the design data of the existing plants for preparation and subsequent use. All objects were subsequently imported using the visTABLE® object manager. A total of 50 working hours were required to set up the layout and the material flows.
Significantly reduced planning effort
After the existing layout with material flows had been mapped, an initial draft for a target layout was developed from this model. This served as the basis for discussion at the joint planning meeting.
Already in the first round, a new layout could be adopted according to lean criteria, which would have been inconceivable in the past. The accelerated planning was made possible because visTABLE® contains impressive functions for layout evaluation in addition to objects and material flows. The procedure is thus transparent and comprehensible for all parties involved and leads to significantly increased acceptance among planners, decision-makers, and workers. Based on the findings, the decision was made to use the visTABLE® software for holistic factory planning.