Intuitive steps from the value stream to the layout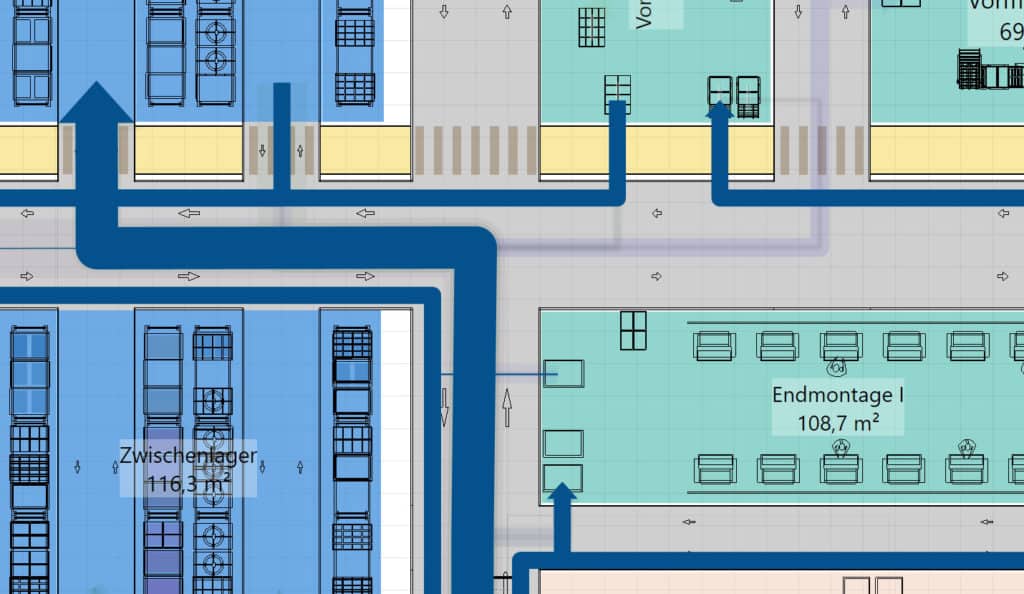 Designing the TARGET value stream
The TARGET value stream is designed directly in the visTABLE® software, starting out from the information and material flow.
Implementation in the layout
Subsequently, the TARGET value stream is implemented in the layout planning by visTABLE® software.
Optimization
The layout planning pursues the classic goals in layout planning: Minimization of the transport expenditure, area utilization in accordance with the needs, layout optimization, etc.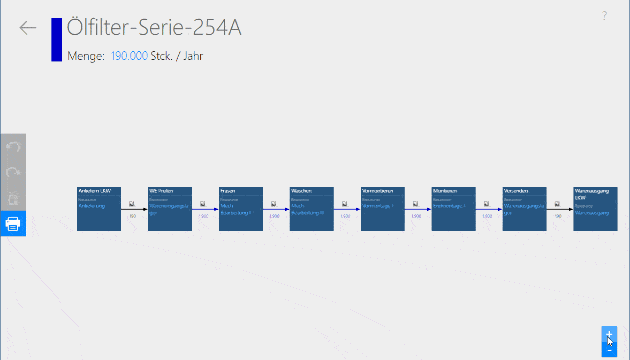 The 3D visTABLE® planning software can excellently be combined with the value flow design. This approach has been turned out to be the ideal procedure in employee-oriented planning in which the layout is planned across departments.
Every part, every tool and every resource in the factory mean capital investment and consumption of time. Only minimum quantities are to be used when generating values, i.e. you should work without waste. This means avoiding transport, storage and intermediate placement, as well as all activities that are not necessary for value adding. In other words: Lean production is to be realized.
This activity is supported by data arising or recorded during value stream mapping e.g. as a basis for later Material Flow Analysis in the real layout. With visTABLE®, you have a tool to combine the two tasks. The software comprises both a component for data acquisition by way of the value stream method and an appropriate component to be able to use the acquired data directly in the layout.
Now learn how to use the advantages in your company.