Cost and energy efficiency plus process reliability: these are the requirements for intralogistics. Industry 4.0, smart warehousing and an ever-increasing demand for individuality require a comprehensive concept.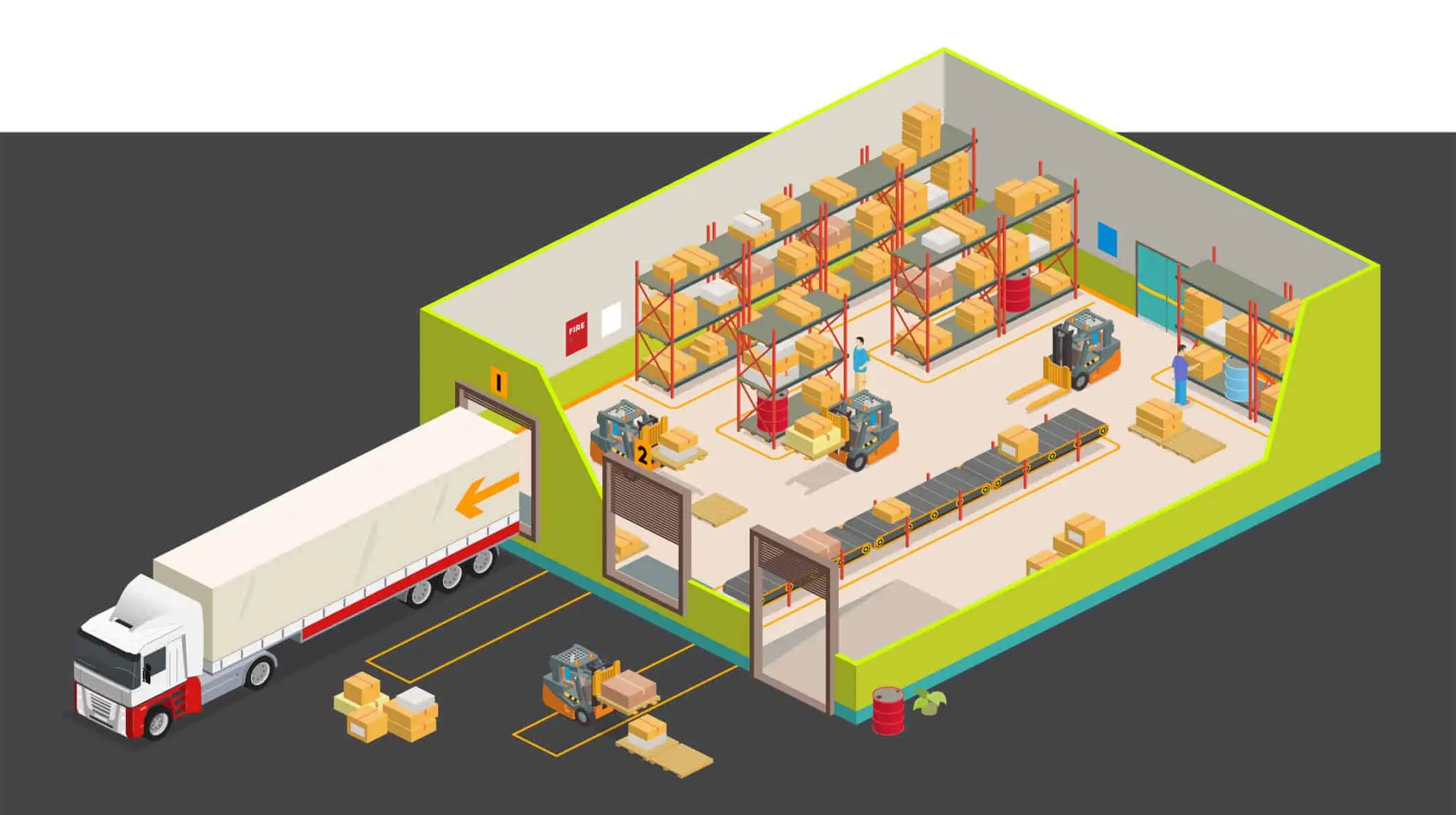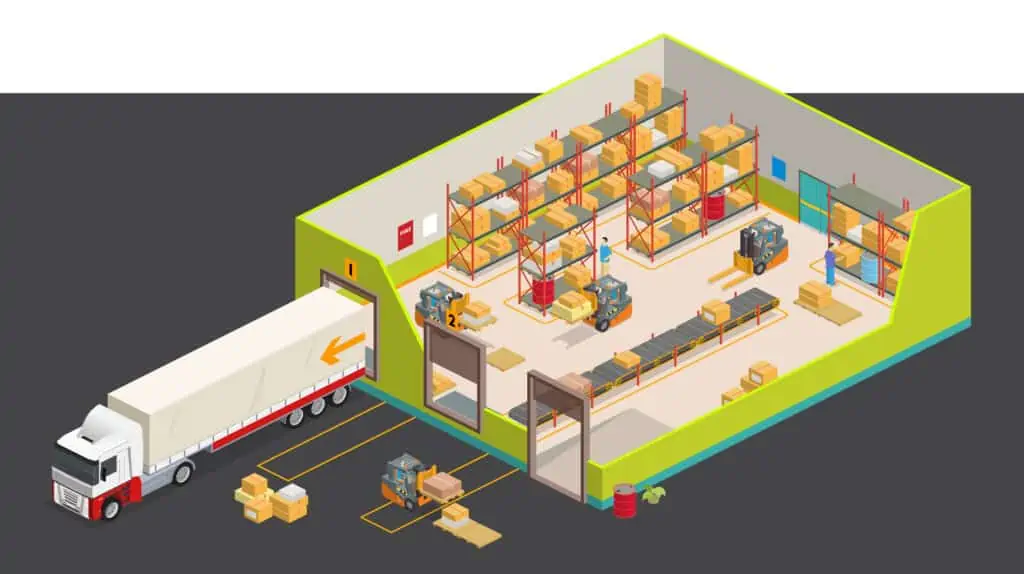 Effective logistics form the economic basis within your entire process chain. The two decisive success factors are the alignment of processes with your customers and the efficient fulfillment of customer requirements. So even before you get down to the technical details, contact suppliers for handling and transport technology and have an individual solution tailored to your needs, you should align your intralogistics with the stability, transparency and consistency of your processes. This will have a significant impact on the warehouse, your internal material flow and form a baseline for any investments in automation, autonomous transportation technology or material handling equipment.
You should start with a workshop adressing the following lean principles:
Value: Define the value from the customer's point of view.
Perfection: Always strive for perfection, not only look at the current competition.
Pull: Produce only when the customer signals a need.
Flow: Create flowing processes with minimal queues, no downtime and no necessary returns of production and information
Value Stream: Identify the value stream for each product and process and combat waste. Align your processes and the physical structure of your production with this value stream.
If you'd like to learn more about the most common lean concepts keep on reading: 
+ The TOP 5 Lean Production Methods for factory planning
+ Lead Time Reduction: Why it's important and strategies
+ Value Stream Mapping Software
Lets get started, we'll get into the details so you can adapt to those principles accepted throughout the industry.
Pull Principle
Implement consumption-based controls whenever possible. The notification for replenishment is decentralized at the consumer location. The aim is to reduce inventories in the process chain to the level dictated by process reliability and replenishment time. The physical Kanban methods are ideal for the introduction and traceability of "pull". An e-Kanban can be used in matured processes and for forklift calls. Prerequisites for the use of (e-)Kanban are low consumption fluctuations in the range of 10%, stable replenishment times and reliable employees.
Standard delivery methods
Criteria for choosing the right delivery method between the supplier and the consumer location are part variance, daily handling volume, distance of the supplier or the supplier's manufacturing process. Ship-to-Line by means of JIT/JIS is to reduce the provision quantity and the lead time or the response time. The production of customer-specific parts and variants close to the place of consumption is to be aimed at here. Typical parameters of a ship-to-line delivery are
the maximum time window to delivery (in hours),
the maximum inventory (in days) and
a minimum frequency.
Single-stage delivery guarantees that there is only one storage stage in the entire supply chain from supplier to consumer location. This reduces storage and retrieval operations, material handling and automation requirements.
Low Cost Automation
If there is not enough space at the point of use for material supply, or if there is no need for employees for handling, first try to use automation solutions that are cheap to procure and easy to control. Do not strive to automate everything. Often, load carriers can be dispensed with at the point of use and the transport can be integrated into existing routes.
Procurement and production of alternative forms of delivery and provision require individual solutions in planning and increased effort in practical adaptation. Automation solutions are preferably of simple design (low cost) and should be easy to use on variable routes. This increases flexibility and responsiveness.
Typical approaches of low-cost automation are the Minomi principle, which uses gravity, transport carts with sequenced parts or sets, and the Top-Up principle / Fill-Up principle, which provides variants in a flow rack next to each other and regularly replenishes stocks up to the defined maximum limit.
Logistics oriented factory layout
In order to keep material flows short, minimize handling effort and reduce internal transport, you design the factory layout to suit production and logistics. If functional areas are arranged in such a way that the main material flows represent the shortest possible distances, process consistency is ensured. Here are some design rules for industrial layouts:
Single-story material flows as much as possible
Spatial proximity between source and sink, especially for large-volume fast movers
Possibilities for expandable logistics areas for future variety. Especially for unloading, picking, roadways, conveyors, supermarkets, warehouses and empties
Driving routes are to be designed preferably as one-way roads and with overtaking possibilities
Simple supply possibilities
To support ship-to-line concepts large building exteriors with flexible docking options and positioning of gates
If you like to learn more aboutflow oriented layouts and how they help to reduce ongoing costs, keep on reading
+ Restructuring: Merge Value Stream and manufacturing layout!
+ How factory layouts depend on the value stream?
Teamwork or … it's time for implementation
It takes a masterpiece of networked thinking to turn complicated problems into simple solutions. Actively involve senior experts and decision-makers in this process. The workshop is clearly the right tool for this.
A workshop is by far the most efficient way to develop a concept in a way that creates a common understanding and mutual acceptance.
Start by analyzing existing processes and derive the requirements for the future intralogistics system. Here, among other things, the bin concept, the warehouse dimensioning and an analysis of the material flow are of particular importance.
Bin concept
Analyze the types of containers and the goods to be transported. Try to standardize as much as possible. The fewer container types, the better. This helps reduce automation costs and to standardize delivery methods. In the industry, there are more than a handful of suppliers of standardized containers. Automate – if at all necessary – only using standard containers.
There are certainly more aspects to minimize material handling costs. You may find these articles benefitial: 
+ Avoid material handling costs
+ Material flow planning to optimize logistics, production, and storage
Warehouse dimensioning
In this task, it is particularly important to plan not only the current but also the future storage capacity required for possible expansion steps in order to be spatially and technically prepared for all developments. The choice of standard delivery methods simplifies this process by minimizing uncertainties and limiting the number of possible alternatives to a manageable level. Do not think about the technology too early and do not deal with the contracting of an automated solution before you have also considered the following aspect. Integrate your warehouse into flow processes.
If you need more insights about the steps to find an ideal warehouse solution, take a minute to follow this blogpost: 
How to integrate industrial racking into warehouse planning?
Material Flow Analysis
It is often not so easy to extract concrete material flow figures from existing processes. But it is precisely these figures that are of central importance for the planning and implementation of sustainable intralogistics. You can start with a Sankey diagram in a production area of your plant. The easiest way is to create a material flow matrix. You can use a distance intensity diagram to make the processes even more tangible. If you are familiar with process analysis, start with a value stream mapping at a coarse-grained level of the entire facility.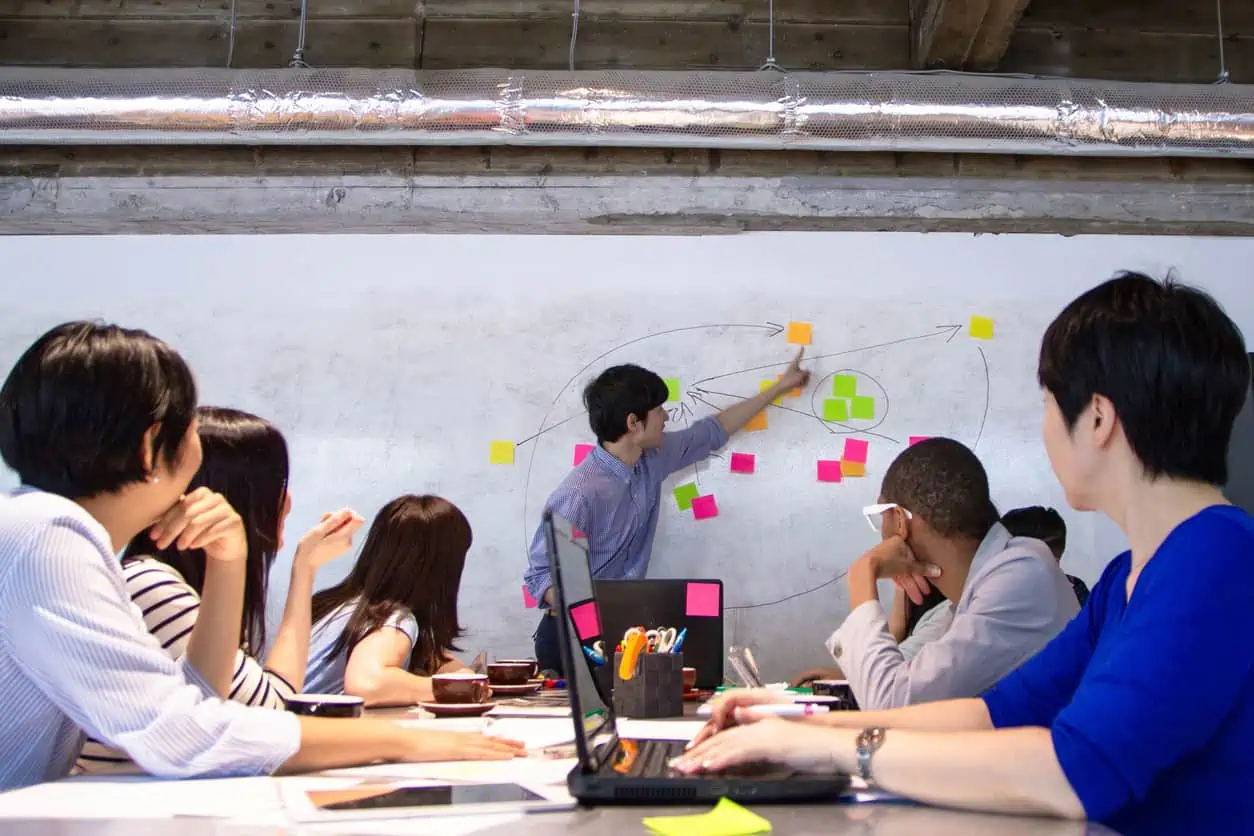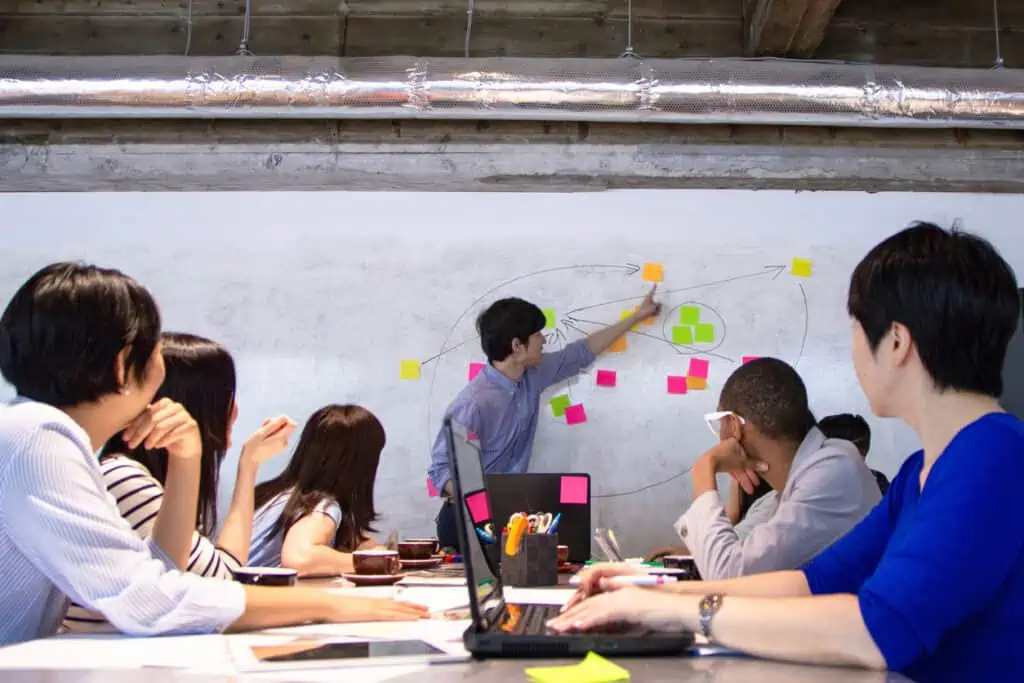 The facts and figures obtained serve as the basis for an intralogistics solution. Work out different variants. Do not go into details too quickly. Instead, evaluate the options using easily determined and comprehensible key figures. What the entire logistics system might look like is then shown in a layout. This enables a common language for comparison, especially within your company and a quick design of target processes. And after a solution has been found that suits everyone, the possible tasks for the next steps are assigned. Only now is it time for the technical details.
You may have noticed, that we're recommending teamwork as much as possible. Some points not covered within this article can be found in: 
+ Teamwork in shopfloor layout planning
+ 6 principles to help your next planning project succeed
To help prepare for the future take a look at the following design principles that characterizes best-in-class intralogistics:
Interoperability
Modularity
Real-time capabilities
Decentralization
Virtualization
Service orientation
Want the latest articles about visTABLE® in your Mailbox?
No problem, simply subscribe to our Blog-News!